ISO 45001 Internal Auditor Classroom Training Course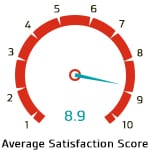 The adoption of an occupational health and safety management system (OH&S MS) is intended to enable an organization to improve its OH&S performance in the enhancement of health and safety at work, and to manage its OH&S risks. An internal audit is an essential element to an effective OH&S MS, and by attending this course you will benefit by learning and developing the skills to help improve your organization's OH&S performance.
This course develops the necessary skills to assess and report on the conformance and implementation of processes based on ISO 45001. You'll learn how to initiate an audit, prepare and conduct audit activities, compile and distribute audit reports and complete follow-up activities.
How will I benefit?
This course will help you:
Prepare, conduct and follow-up on ISO 45001 audit activities
Identify and apply the benefits and requirements of an ISO 45001 audit
Gain the skills to assess an organization's capability to manage its OH&S MS
Write factual audit reports and suggest corrective actions
Anyone involved in auditing, maintaining, or supervising of an ISO 45001 management system
Pre-requisites:
You should have a good knowledge of ISO 45001, and the key principles of an OH&S MS. If not, we strongly recommend you attend our ISO 45001 Requirements course
You will learn about:
The guidelines of management system auditing according to ISO 19011:2011
The application of these guidelines to auditing ISO 45001
Have the skills to:
Initiate the audit
Prepare audit activities
Conduct audit activities
Prepare and distribute the audit report
Complete the audit
Audit follow up
Detailed course notes and lunch provided

Loan copy of the standard (to be returned after the course)

On completion, you'll be awarded an internationally recognized BSI Training Academy certificate
If you have any enquiries, let us know how can we help you.
Call: +91 80815 80815
Email us: info.in@bsigroup.com