Implementation of the Medical device regulation 2017/745 (MDR) for CE marking Online training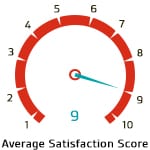 The Medical Devices Regulation (MDR) is the legislation detailing the requirements that manufacturers have to meet to place medical devices on the market in the European Union.
The Regulation will affect all medical device manufacturers, importers, distributors and EU Representatives. Subcontractors/suppliers will also be affected, as will manufacturers of some devices without a medical purpose (for example, devices used for esthetical body modification, contact lenses to change eye colour without correcting vision, etc.).
The MDR focusses on device safety and performance, emphasizing pre-market requirements, conformity assessment, quality management aspects, post-market-surveillance (PMS), transparency and traceability. The requirements will also affect (supplier) audits and governmental control, introduce new partners to interact with, and increase communication needs and obligations (e.g. contracts, reporting, documentation, and publication of information).
This course aims to offer guidance on implementation of the requirements stipulated in the MDR. It focusses on enabling you to draw up a clear concept or project plan, and how to integrate the requirements into your business and your documentation. Moreover, you should gain confidence and expertise to evaluate and implement more specific requirements on your own.
How will I benefit?
This course will help you:
Implement the requirements of the European Medical Devices Regulation
Guide and support other people and partner organizations affected by MDR
Set up and update required documentation
Take the necessary steps for your organization to meet the MDR requirement
Maintain compliance to MDR and other/future documents related to Medical Device legislation
Systematically explore and implement more detailed and updated provisions (e.g. common specifications (CS), acts, standards)
The course is especially suitable for:
RA, QM, and QA professionals who need to implement the MDR
Anyone concerned with certification or active in projects for CE-marking
Staff working for organizations that partner with Medical Device manufacturers e.g. as subcontractor, crucial supplier, OEM, Authorized representative, importer, distributor, auditee
Please note: This course will not cover implementation for In Vitro Diagnostics or concentrate on devices with specific requirements.
Develop a strategy for regulatory compliance as stipulated by MDR
Implement requirements concerning the following steps for Conformity Assessment:

Scope and applicability of MDR
EU risk classification criteria for medical devices to determine "Risk Class"
General Safety and Performance Requirements (GSPRs) as the basis for CE marking, including the use of standards
Conformity assessment routes and their application based on risk class
Self-certification, CE-certification by Notified bodies, involvement of authorities, scrutiny
'Declaration of Conformity' and CE marking
Fulfil Technical Documentation requirements, e.g. in

Putting together 'Technical Documentation'
Necessary control of outsourced activities and processes and roles of external partners (e.g. supplying and commercial)
Instantiate the importance and role of clinical data
Risk management, process validation and their regulatory significance
Drawing up Instruction For Use, label and other information supplied with the device
Consistency and validity of information and electronic data management
Plan post-market activities required by MDR with respect to:

Risk Management and related planning
Post-Market Surveillance and Post-Market Follow-Up (PMCF)
Periodic reports, Vigilance, ad-hoc reporting
Regulatory responsibilities of all economic operators including communication with competent authorities, notified bodies, economic operators, customers etc.
Recall, Field Safety Corrective Actions (FSCA), Corrective And Preventative Action (CAPA)
Regulatory relevance of change control to QMS, design and manufacturing
Extent of readiness for audits/reviews/assessment
Put into effect gained knowledge concerning implementation of MDR requirements into your organization, e.g. in projects for CE-marking
On completion, you'll be awarded an internationally recognized BSI Training Academy certificate.
If you have any enquiries, let us know how can we help you.
Call: +91 80815 80815
Email us: info.in@bsigroup.com
This training content will be delivered via BSI's Connected Learning Live Platform as a virtual classroom with the BSI tutor. This will provide the delegate with the flexibility of attending it from the convenience of home or office, without travelling to BSI facility. A stable internet connection, headset with USB connection, a quiet and suitable work area. In advance of the training a 'testing room' will be provided for delegates to confirm their hardware works and that they can fully participate in the training.
Examination will be conducted online via an e-assessment platform 'Questionmark'. Invigilation will be done through delegate's webcam and microphone.
Please Note: This training fee is applicable only for residents of India and the Indian subcontinent.