TickITplus
TickITplus
Improve and develop your IT capabilities
Improve and develop your IT capabilities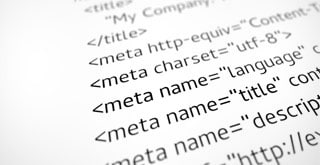 TickITplus
TickITplus is the software and IT quality benchmark for UK businesses. It is designed to improve IT and software for business and industry and builds on the success of TickIT. But this is more than a certification scheme; it also pioneers process capability evaluation, helping to provide a flexible, multi-level approach to IT quality and certification assessment.
What is TickITplus?
TickITplus was launched in 2011. It is the first major revision to the original TickIT scheme launched in the 1990s. The Joint TickITplus Industry Steering Committee (JTISC) is responsible for maintaining the scheme and aims to develop robust solutions that meet business users' needs. JTISC is managed by BSI and members include technical experts from across the IT and quality sectors.
What's the difference between TickITplus and TickIT?
TickITplus provides greater flexibility for users. It allows you to select the level of capability that you want to attain and be assessed against. It also includes additional IT-related standards. TickITplus can be graded at five levels as follows:
Foundation is the normal entry level and requires a process model to be defined and verified, but there is no direct process assessment.
Bronze equates to level 2 (the Managed level in ISO/IEC 15504) and makes sure planned, monitored and adjusted process management is in place.
Silver equates to level 3 (the Established level) and makes sure processes are capable of achieving their outcomes in terms of definition and deployment.
Gold equates to level 4 (the Predictable level) and makes sure that processes operate within predicted parameters.
Platinum equates to level 5 (the Optimizing level) and makes sure that quantified measures and improvements are applied to key processes.
What are the benefits of TickITplus?
Monitor, improve and develop processes to increase capability
Gain flexibility to evolve with IT and software companies worldwide
Save money by training staff to become TickITplus practitioners
Engage staff in achieving greater efficiency
TickITplus can be used to integrate ISO/IEC 9001, ISO/IEC 27001 and ISO/IEC 20000-1.
Integrate to keep getting better
TickITplus provides a framework for integration of other standards, including ISO/IEC 27001 Information Security and ISO/IEC 20000-1 IT Service Management. It provides a way to combine and streamline the way you manage processes within each management system. And this eliminates the time, cost and need to duplicate work. This also makes way for easier and more effective third party assessments – saving you time and money.
What are the benefits of TickITplus?
TickITplus brings big benefits to small companies because it is so cost effective – allowing you to commit to quality with a smaller budget. We understand that you may have less time and money to invest. That's why we provide packages tailored to your business to help you overcome your particular challenges. Work with us to get more from less with TickITplus.
Make the transition to TickITplus
The current TickIT scheme runs until 30 November 2014. We recommend that existing BSI TickIT clients start the transition to the new TickITplus scheme as soon as possible with the aim of completing transition by the end of September 2014. We provide a transitional assessment approach for existing TickIT users, which can provide a cost-effective solution during routine assessment visits. This service is not available during initial or certification renewal assessments. If you do not make the transition before December 2014, your certification will revert to ISO 9001.
How our BSI verification works
The PAS 2060 standard specifies a four-stage process to demonstrate carbon neutrality. This involves:
Assessment of GHG emissions based on accurate measurement data
Reduction of emissions through a target-driven carbon management plan
Offsetting of excess emissions, often by purchasing carbon credits
Documentation and verification through qualifying explanatory statements and public disclosure.
Through independent BSI verification to PAS 2060, your business can demonstrate that it has met these requirements. You can show you are serious about sustainability, responding to the challenge of climate change and contributing to the UNSDGs, while enhancing your organization's performance and resilience.
---