Customized Audit Solutions
Customized Audit Solutions
Protect your reputation and supply chain with BSI audit and verification solutions
Protect your reputation and supply chain with BSI audit and verification solutions.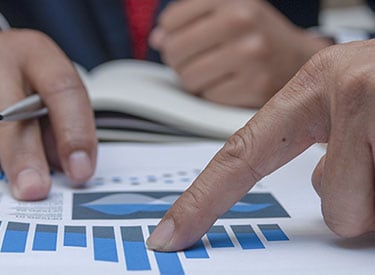 Auditing and verification services
Today's supply chains face increasing scrutiny - whether it's the result of the evolving geopolitical landscape or changing regulations, with increasing sustainability pressures and cyber threats, managing global supply chain risks has become complex and transparency is an ongoing challenge. That's where our verification and auditing services can help you manage global supply chain risk and performance.
From supplier audits to internal audits, we can give you peace of mind that your supply chain requirements are met. Whether you want us to verify that a supplier aligns with industry-specific protocols, or you need something specific to suit your organization's requirements, our teams of auditing and verification experts are here to help.
By partnering with BSI to develop your audit programme, you can protect your brand, improve trust and gain more visibility throughout your global supply chain.
Why choose BSI verification and auditing services?
Trusted brand with a strong reputation in auditing organizations around the world
We spend over one million hours every year helping organizations like yours
Experienced auditors with technical knowledge and sector expertise, so we understand your pressures
Global reach with local experience and knowledge
Our technology solutions can provide insight on risks and have the functionality to support managing supplier audit programmes
With BSI it's more than an audit, we work with you to develop and manage an audit programme
We provide a dedicated point of contact, so you get the support you need from the start
We bring in our technical experts to fine-tune your customer-specific requirements
Our teams have the knowledge whether it's quality, security, food safety or corporate social responsibility (CSR)
Our certificates can be quickly and easily verified using QR codes
Food sector supplier audits (retailer audits) >

At BSI we support food retailers like Costco and McDonald's, by helping their suppliers deliver products to their high-level of safety standards.

Whether you're a food retailer who needs supplier audits against your customized standard, or a supplier who is looking to show retailers you comply with their requirements, BSI's supplier audit programme can help. Find out more about food sector supplier audits.