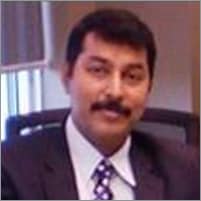 Specialist subjects
Background experience
RV is a well-travelled Risk, Continuity, Information Security & IT specialist with an understanding of global business culture and the practical implementation of management systems. He is well versed with auditing and the implementation of ISO 22301, ISO 31000, ISO 27001, and ISO 9001 management systems. He is Lead Tutor for ISO 22301 Business Continuity Management and ISO 31000 Risk Management standards.
Career experience
RV has 26 years of professional experience with last 10 years hands on in Risk Management,Business Continuity and Information Security that includes international exposure in Industries like IT Services /BPO, Banking Financial Services & Insurance, Retail, manufacturing etc. RV has conducted more than 200 days of trainings on Risk Management and Business Continuity Management, with more focus on the new ISO 22301 Societal Security and BCMS.
Qualifications and professional membership
RV's educational background covers Science, Mathematics & Electronic and Communication engineering. He is active Member of BCI UK – Membership No. 15347, active Member of DRI US – Membership No. 14755 & Chairman for the BCI – Chennai Forum.