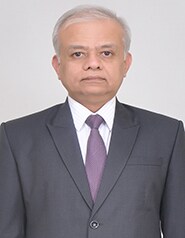 Specialist subjects:
· Lead Auditor/Tutor
· ISO 14064 Carbon Foot printing
· CDM – Validation / Verification
Background experience:
Kumaraswamy Chandrashekara has 28 years of work experience. 11 Years in the chemical process industry-in fields of manufacturing, technical services and process design, 17 years as a third party auditor, assessor, validator, verifier, technical reviewer and trainer exposed to third party service activities in areas such as enviroment, energy, quality, safety, sustainability and carbon markets.
Career experience:
He has worked for a variety of manufacturing, process industry - chemicals, fertilisers, cement, petrochemicals, process design.
Qualifications and professional membership:
Kumaraswamy Chandrashekara's educational background covers B. Tech in Chemical Engineering, IRCA certified auditor of ISO 9001, ISO 14001, OHSAS 18001, ISO 50001, GHG Auditor for CDM, GRI-G4.