ISO 9001:2015 Certified Lead Implementer (CLIP) Classroom Training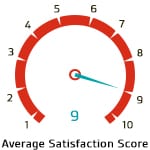 Course Aim
To train and certify Quality Professionals capable of establishing, documenting, Implementing, maintaining and continually improving (Self-Sustaining) Quality Management System that will consistently improve organizational performance to the benefit of its stake-holders.
Course Description
To be able to lead the function of establishing, implementing and maintenance of Quality Management System and continually improve its effectiveness. This is a modular course covering:
General Quality concepts and 7-Quality Management Principles
Understanding requirements of Quality Management system standard ISO9001:2015 and their application to effectively and efficiently manage the processes of the organization
Practical training to establish, document, implement, maintain and continually improve quality management system as per the standard
In-depth knowledge and practice to plan, conduct, report and closing of Internal Quality management system audit and continual improvement of the effectiveness of the Internal Audit Process.
Learning and practicing effective management of Corrective Actions and Continual Improvement practices.
Over 5 days, you'll gain the knowledge and skills required to undertake the development, implementation and continual improvement of the effectiveness of QMS through management of documentation, audits, corrective action and continual improvement functions.
How will you benefit?
This course will help you:
To understand concepts of Quality and importance of the Quality Management Principles.
Grasp the application of risk-based thinking, leadership and process management
To interpret requirements of ISO 9001:2015 standard and its effective application for managing and improving the functioning of an organization through Process Approach.
To understand and develop skills for implementation of Quality Management System to manage processes of the organization.
Understanding and developing skills for planning, conduct and follow-up of QMS audits directed towards maintenance and continual improvements of the QMS
Build stakeholder confidence by managing processes in line with the latest requirements
To understand and develop skills for Corrective Action Management and Continual Improvement Project management.
Anyone involved in establishment, implementation and maintenance of QMS; corrective action management and functioning of continual improvement in the organization; Conducting Internal Audits of their Quality management System.
You will learn to:
Understand Why QMS is important to an organization
What are the benefits of QMS & the background of QMS
What are the key concepts and principles in ISO 9001:2015
What terms and definitions are used in the standard
What are the main requirements of ISO 9001:2015
Identify a typical framework to implement and QMS compliant with ISO 9001:2015 following the Plan, Do, Check, Act (PDCA) cycle
Establish, implement and improve Quality Management System including Documentation Management
Gain the skills to plan, conduct, report and follow up an audit in accordance with ISO 19011
Manage Non-conformities, Corrective Actions and continual improvement processes.
Training course notes
Lunch & Refreshments
Loan copy of the standard (to be returned after the course)
On successful completion of the course, you'll be awarded a CLIP certificate (Certified Lead Implementer Professional – QMS) and your name will be registered on BSI India's web site (under Directory of ISO 9001 CLIP professionals
Loan copy of the standard (to be returned after the course)
If you have any enquiries, let us know how can we help you.
Call: +91 80815 80815
Email us: info.in@bsigroup.com