ISO 26000 Guidance on Social Responsibility
ISO 26000 Guidance on Social Responsibility
Demonstrate your commitment to sustainable development and community support
Virtual Online Trainings for you on our Connected Learning Live Platform
Connect with us : +91 80815 80815
Demonstrate your commitment to sustainable development and community support
Virtual Online Trainings for you on our Connected Learning Live Platform
Connect with us : +91 80815 80815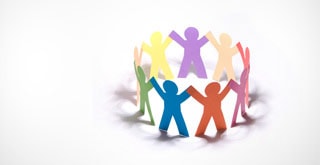 ISO 26000 Guidance on Social Responsibility
ISO 26000 outlines international recommendations for making your organization more socially responsible. It will guide you in building and delivering a long-term social responsibility strategy, whatever the nature of your business. ISO 26000 can help you address everything from working practices to environmental policies, sustainable development and the communities that you impact.
What is social responsibility?
Social responsibility has become one of the most important factors to measure your organization's performance and this is true of all sectors of society. Social responsibility is an organization's legal and voluntary duty to consider its social and environmental impact of its decisions and activities. A corporate responsibility strategy outlines the ways that an organization contributes to sustainable development, engages with its stakeholders and behaves ethically.
What are the benefits?
Design and build a social responsibility strategy tailored to your business
Adapt this strategy to any legal, cultural or political environment
Manage social or environmental issues specific to your business
Engage employees, communities and business partners in your strategy
Win greater trust and credibility as a socially responsible organization
How our BSI verification works
The PAS 2060 standard specifies a four-stage process to demonstrate carbon neutrality. This involves:
Assessment of GHG emissions based on accurate measurement data
Reduction of emissions through a target-driven carbon management plan
Offsetting of excess emissions, often by purchasing carbon credits
Documentation and verification through qualifying explanatory statements and public disclosure.
Through independent BSI verification to PAS 2060, your business can demonstrate that it has met these requirements. You can show you are serious about sustainability, responding to the challenge of climate change and contributing to the UNSDGs, while enhancing your organization's performance and resilience.
---