What is an active medical device?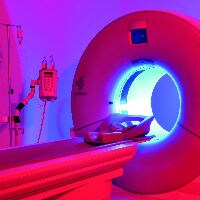 An active medical device means any medical device relying for its functioning on a source of electrical energy or any source of power other than that directly generated by the human body or gravity and which acts by converting this energy.
The EN 60601 family of standards is of major importance for all electrical active devices for demonstrating compliance with the Essential requirements of the Medical Device Directives.
The classification of medical devices in the European Union is outlined in Annex IX of the Council Directive 93/42/EEC. There are four classes, ranging from low risk to high risk.
Class I (including Is & Im)
Class IIa
Class IIb
Class III
The authorization of medical devices is guaranteed by a Declaration of Conformity. This declaration is issued by the manufacturer, but for products in Class Is, Im, IIa, IIb or III, it must be verified by a Certificate of Conformity issued by a Notified Body such as BSI.
This means whatever type of device a manufacturer wishes to market in Europe, where CE marking is a legal requirement, we have the technical expertise to assist and provide appropriate conformity assessment services.