ISO/IEC 20000:2001
IT Service Management
ISO/IEC 20000:2001
IT Service Management
The first internationally recognized standard for IT service management
The first internationally recognized standard for IT service management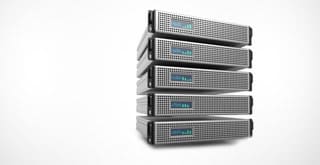 ISO/IEC 20000 IT Service Management
Information technology is a significant investment for most companies. Whether you are an IT service provider or an organization wishing to improve the level of service provided by your internal IT department, ISO/IEC 20000 can help by ensuring the delivery of consistent, cost effective and quality IT services.
ISO/IEC 20000 is compatible with IT service management best practice (ITIL) and is often adopted by service providers that wish to demonstrate that they have adopted ITIL advice in an effective manner. It supports continual improvement and shows your organization's commitment to delivering best practice in IT service management.
Benefits by adopting ISO/IEC 20000
ISO/IEC 20000 is the first internationally recognized standard for an IT service management system (ITSM). There are a number of parts to the standard including ISO/IEC 20000-1 which outlines the minimum requirements and ISO/IEC 20000-2 which provides additional guidance to assist you in implementing the requirements.
The implementation of an ISO/IEC 20000 compliant management system can support and complement ITIL, bringing about continual improvement, reduced costs, and increased confidence in your organization's IT service delivery.
ISO/IEC 20000 will help you put in place controls to measure and maintain consistent levels of service, through the integration of people, processes and technology to support business and customer objectives. We will work with you at every step of the way to help you achieve international best practice in the provision of IT services.
---