ISO 22301:2012
Business Continuity Management
ISO 22301:2012
Business Continuity Management
Manage risks and implement business continuity maintaining business operations in the event of disruption
Manage risks and implement business continuity maintaining business operations in the event of disruption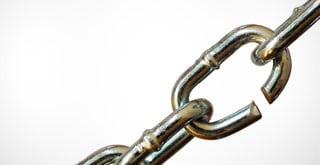 ISO 22301 Business Continuity Management
Maintaining business operations in the event of disruption is of utmost importance to your business's profitability. Events such as IT outages, power cuts and industrial action can cause serious problems and the shocking impact of natural disasters has made it ever more important to protect your organization by ensuring it's not left vulnerable to disruption.
Organizations cannot always avoid disruptions, and if not planned for, this can have a major impact on your business's operations, reputation and profitability. With an ISO 22301 Business Continuity Management system the rewards can be significant. Not only will your organization minimize the operational impact of disruptive incidents and ensure you recover from them with the least impact on your business performance, you'll also stand apart from your competitors and protect your brand.

Benefits by adopting ISO 22301
At BSI we understand that having the knowledge to effectively implement and operate your business continuity management system is key. By taking a company-wide view of business continuity you can protect your organization from unexpected threats and give your business a competitive edge. ISO 22301 from BSI is a great framework to help you do just that.
ISO 22301 is the international standard which specifies the requirements for a business continuity management system. It helps you to identify potential threats to your business and build the capacity to deal with unforeseen events.