CAV trialling: from standards to real world application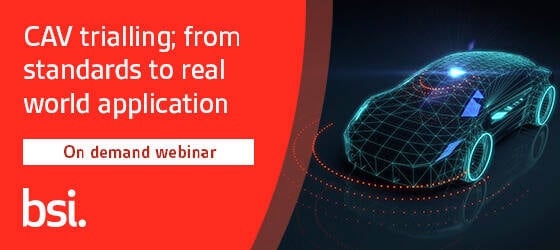 Connected and automated vehicle (CAV) technologies present significant and potentially transformational opportunities – for society and the individual, contributing to safer roads and less congestion, as well as greener and more accessible transport.
In this on-demand webinar hear from three expert speakers. Nick Fleming, Head of Sector, Transport and Mobility for BSI Standards, Rob Brown, Global Head of Automotive for BSI Assurance and Head of Safety at autonomous driving software company, Oxbotica, Dr Alexandro Badea-Romero as they share insights in to the world of CVA.