New standard on how to manage standardization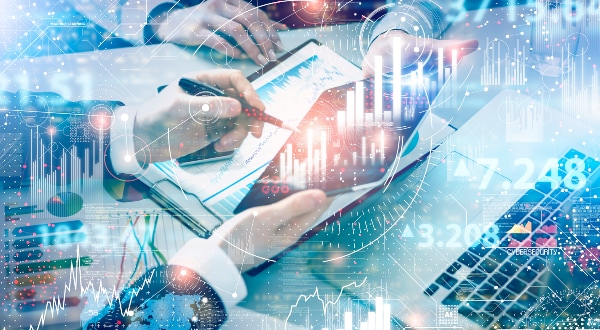 We've now published an all-new standard on standardization itself, with the aim of optimizing its value. This blog post looks at the background to the standard and at what it delivers.
BSI has just published BS 202000:2020 Standardization management system — Specification – a new British Standard that specifies requirements for a standardization management system (SMS). So what does that mean?
Well, according to the standard, standardization management (SM) is a through-life process that enables the drafting, development and maintenance of industry standards. It promotes the intelligent selection and implementation of standards, policy, processes and tools.
Moreover, SM has been identified as a critical enabler of improved flexibility, agility, cooperation, quality, interoperability and competitiveness. By driving the use of common open principles, rules and standards through policy, processes and tools, SM is also key to the delivery of the benefits of open procurement.
Therefore to effect greater proficiency in SM management, BSI has produced its new standardization management requirements standard, which is certifiable.
What does BS 202000:2020 cover?
BS 202000:2020 was proposed, and its development was driven, by the UK Ministry of Defence. It's also based on new processes and tools developed by leading organizations in the defence sector. Thus the standard is targeted at prime, 2nd and 3rd tier defence suppliers, as well as procurement, risk and compliance managers in a range of other complex manufacturing settings. These include aerospace, automotive, chemicals, pharmaceuticals, construction, electronics, energy, nuclear, security and space.
The standard's role is to help organizations both understand the requirements of an SMS and to select and implement improvements within an SMS. If implemented systematically, this is expected to yield considerable benefits. For instance, the standard should reduce commercial and technical risks associated with poor standardization management, and at the same time improve quality and competitiveness.
The standard will also embed improved organizational cultures and behaviours in support of standardization management, assigning management roles and responsibilities.
Additionally, it will ensure organizational training and competences levels are properly aligned for standardization personnel. The standard is also expected to deliver continuous improvement within an organization and as well as vendor and supplier confidence with regards to standardization.
Increase the effectiveness
Given the complexity of equipment supplied in defence and other sectors this standard will reduce the number of errors tied to standardization, such as adopting out of date standards/clauses, consequently helping to reduce manufacturing costs and increase the effectiveness of equipment delivered.
The standard will also contribute to the achievement of UN Sustainable Development Goal 9 because ultimately it supports better industry, innovation and infrastructure.
Finally, and importantly, the MoD has confirmed its intention to cite conformance to this standard in all contracts over £5m.
In the usual way, an organization that wants to make a public claim of conformity can do so in one of four ways: either making a self-determination and self-declaration; seeking confirmation of its conformity by parties having an interest in the organization, such as customers; seeking confirmation of its self-declaration by a party external to the organization; or seeking certification/registration of its SMS by an external organization.