Roundtable on Sustainable Palm Oil
Roundtable on Sustainable Palm Oil
Principles and Criteria for palm oil production
Principles and Criteria for palm oil production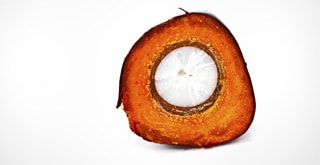 About RSPO
The Roundtable on Sustainable Palm Oil (RSPO) is a global, multi-stakeholder initiative with the vision to transform markets to make sustainable palm oil the norm. A principal objective is to promote the growth and use of sustainable palm oil through cooperation within the supply chain. To achieve this, the RSPO developed a set of environmental and social criteria in 2008 for the production of Certified Sustainable Palm Oil (CSPO) to minimize negative impacts from the palm oil plantations and their supply chains.
RSPO standards for oil palm plantations and their supply chains provide assurance that the standard of palm oil production is environmentally and socially sustainable. Producers can claim that they produce, use and/or sell sustainable palm oil if they are RSPO-certified. BSI is globally accredited to the RSPO scheme by the Accreditation Services International (ASI) for Principles and Criteria (P&C) and Supply Chain Certification Standard.
The RSPO Principles and Criteria for the Production of Sustainable Palm Oil (RSPO P&C) are a series of principles, criteria, indicators and guidance, that are applicable before, during and after any land is developed for oil palm plantings. The P&C provide a framework for palm oil growers and millers to implement sustainable production practices.
Learn more about how BSI can help with RSPO P&C
The RSPO Supply Chain Certification Standard (RSPO SCCS) is a series of auditable requirements used by organizations in the palm oil supply chain to demonstrate systems for control of RSPO-certified palm oil products. This standard provides supply chain integrity back to the palm oil producers by preventing the overselling and mixing of palm oil with conventional (or non-sustainable) oil palm products.
Learn more about how BSI can help with RSPO SCCS
Palm oil traders and distributors do not need to be certified, but instead work under a license scheme. Learn more about the license scheme

Traders and Distributors Licences can sourced from the RSPO website.