GLOBAL G.A.P
GLOBAL G.A.P
Encouraging the adoption of commercially viable farm assurance schemes promoting sustainable agriculture
Encouraging the adoption of commercially viable farm assurance schemes promoting sustainable agriculture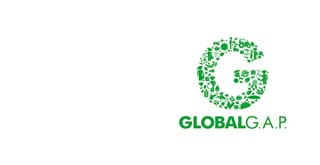 What is Global G.A.P. (Good Agricultural Practices)?
Through the harmonization of global agricultural standards GLOBALG.A.P. encourages sustainable agriculture and the minimization of the use of agro-chemicals to benefit farmers, retailers and consumers. It's recognized as a leading farm assurance program, translating consumer requirements into Good Agricultural Practice in over 120 countries and includes the requirements for safe food that is produced.
Intended to meet compliance requirements and drive greater efficiency in production, improve business performance and reduce waste of vital resources, GlobalG.A.P. certification can cover:
Food safety and traceability
Environment (including biodiversity)
Workers' health, safety and welfare
Animal welfare
Includes Integrated Crop Management (ICM), Integrated Pest Control (IPC),
Quality Management System (QMS), and Hazard Analysis and Critical Control Points (HACCP)
Chain of Custody
BSI is certified to audit the GLOBAL G.A.P Fruit and Vegetable Protocol and Chain of Custody.
The Chain of Custody covers segregation and traceability throughout the supply chain. It is not a food safety certification, as it has been established to make sure that any product sold as GlobalGAP certified originates from a GlobalGAP certified producer/producer group. Groups are certified as Option 1 – Individual Certification, either Single site or Multisite.
Typically, GLOBAL G.A.P audits require two days to complete and we have GLOBAL G.A.P approved auditors available to conduct these assessments.
Benefits of adoption
Certification to GLOBALG.A.P. will demonstrate your commitment to Good Agricultural Practices with the added benefits of:
Adding value to your products by complying with a globally recognized standard
Facilitating access to new local and global customers, markets, suppliers and retailers
Reducing your exposure to food safety and product safety reputational risks
Improving the efficiency of farm processes and management
Encouraging environmentally sustainable farming practices
Providing access to a secure online certification database that can be used to check producers and validate certificates.
The journey to certification
Follow these five steps to achieve GLOBALG.A.P certification:
Download GLOBALG.A.P. brochure.
Download the relevant GLOBALG.A.P. standard documents and checklists from the GLOBALG.A.P. website.
Contact your local BSI office to register for your GLOBALG.A.P. Number (GGN).
Complete a self-assessment using the checklist and correct any requirements you don't comply with before your certification audit.
Arrange an audit with BSI (the average audit duration is two days).
Once you successfully comply with the standard's requirements, you will receive a GLOBALG.A.P. Integrated Farm Assurance Standard certificate for the relevant version and scope which is valid for one year.
Why BSI?
BSI believes the world should be supplied with food that has been produced to an industry recognised food safety standard. We offer a broad range of agricultural, food safety certification and risk management services to help all organizations in the food supply chain achieve compliance and industry best practice to grow their business.
We're a leading food safety and certification provider with extensive auditing capacity and the capability to conduct integrated audits for a wide range of food safety standards across the entire food and beverage supply chain – including GFSI-recognized standards.
Our service solution for food safety includes certification, training, assessment and supply chain software, providing you and your customer's assurance and enabling you to manage risk more effectively.