Costco Supplier Requirements
Costco Supplier Requirements
Good manufacturing practices for all sectors of the food industry
Good manufacturing practices for all sectors of the food industry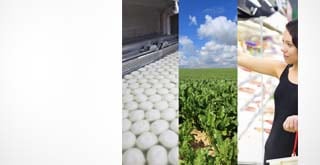 Costco Supplier Requirements
Costco Wholesale Corporation, trading as Costco, is an American multinational corporation which operates a chain of membership-only warehouse clubs. All facilities that manufacture consumable products (e.g. food, beverages, supplements) or supply consumable products or food contact packaging materials to Costco are required to have a Food Safety Costco GMP or Costco Addendum with their GFSI certification audit (BRC, SQF, FSSC, Global GAP, IFS, Canada GAP).
BSI is a Costco approved Certification Body to deliver Food Safety audits and Social Responsibility audits (SMETA) to suppliers. With a large team of experts across Australia, New Zealand, Asia, USA, UK and Europe. We are trained and available to audit your business against the Costco requirements.
Where possible we can combine audits, so that we are able to deliver a professional audit experience in the shortest time possible and meet your compliance requirements.
Why BSI?
BSI believes the world should be supplied safe, high-quality food. We offer a broad range of food safety certification and risk management services.

We're a leading food safety and certification provider with extensive auditing capacity and the capability to conduct integrated audits for a wide range of food safety standards across the entire food and beverage supply chain – including GFSI-recognized standards.

Our service solution for food safety includes certification, training, assessment and supply chain software, providing you and your customers assurance and enabling you to manage risk more effectively.