RSPO and MSPO for Sustainable Palm Oil
RSPO and MSPO for Sustainable Palm Oil
Reduce the environmental impact of palm oil production
Reduce the environmental impact of palm oil production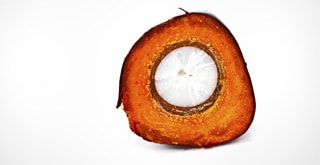 RSPO and MSPO for Sustainable Palm Oil
Palm oil is an important commodity and a versatile raw material for both food and non-food industries. Driven by global demands, the past few decades have seen rapid expansion of palm oil production and cultivation leading to degradation of land, water and ecological impact. This leads to the formation of Roundtable on Sustainable Palm Oil (RSPO) and Malaysian Sustainable Palm Oil (MSPO) initiative.
What is RSPO?
RSPO was formed in 2004 with the objective of promoting the growth and usage of sustainable palm oil products through credible international standards. Although the standard was initially developed by RSPO; BSI is accredited as a Certification Body for RSPO with authority to audit and certify an eligible palm oil related organization.
There has been much criticism surrounding the usage of Palm Oil in the industry. By implementing the RSPO framework, you are committing your organisation to work closely with other like-minded suppliers in an effort to reduce the environmental impact of palm oil plantation and production.
What is MSPO?
Malaysian Sustainable Palm Oil (MSPO) address sustainability issues and challenges in relation to the multi-stakeholders involve in the industry which complies with Malaysian laws and ratified international agreements.
The standard describes the sustainability requirements for the production throughout the supply chain from the raw materials until the transport to consumer and makes it possible for smallholders to establish, maintain and improve their operational practices within management system framework, which enables the approach towards attaining sustainable production of palm oil.
Note: MSPO Certification is valid for 5 years.
What are the benefits?
Reduced risk: by understanding your supply chain and isolating threats
Improved efficiency: improve visibility and inventory management of all suppliers
Uses your sustainable palm oil certificate for multiple industries such as food processing, chemistry, biofuel, etc
Increased corporate social responsibility: reduce environmental and social impact
Competitive advantage: enhance access to international markets
Improved stakeholder confidence: provides proof of a robust management system
Addresses client needs and meets their expectations regarding commitment to sustainable palm oil products
Improved compliance: meets all legal and regulatory requirements
How do I get?
Our assessment capabilities are globally recognised and our integrity and independence have been well known amongst our customers.
Our auditors are also qualified professional with proficient understanding of local regulations. Our RSPO & MSPO assessment provides independent verification on the implementation of the requirements againts the RSPO & MSPO Principles and Criteria.
Make the most of your certification
As a BSI client you can access a number of resources designed to help you get the most out of your certification. You'll get regular updates on the latest developments in standards and management systems as well as our training courses and events. The support you receive from your client manager will continue alongside business reviews to help your organization maintain its competitive edge and to continually improve.