Certified Lean Sigma Green Belt (LSGB)
To enable successful deployment of Lean Sigma strategy, Lean Sigma Green Belts play the role in initiating improvement projects within their functional groups and support Black Belts in cross-functional improvement projects.
By attending this comprehensive nine-day training course, you'll be introduced to intermediate level tools and techniques to analyse and improve processes using the Lean Sigma approach. Upon successful completion of the exam you will receive the internationally recognized Certified Green Belt qualification.
How will I benefit?
You'll be able to:
utilize the structured DMAIC methodology in solving functional problems with breakthrough results
apply quantitative techniques to make effective fact-based decisions
display the linkage between projects and desired departmental goals
lead subject matter experts to increase functional group efficiency
manage and facilitate improvement project teams within your functional groups effectively
Lead and manage change within your own functional groups
Communicate effectively within the organization
Our experienced tutors have practical application of the subject matter, enabling them to understand and meet your specific industry requirements.
This training is relevant for engineers, supervisors, group leaders, executives and officers that need the knowledge and skills in most of the Lean Sigma fundamental tools.
Upon completion of this training, You'll be able to:
work with Black Belts to set up process improvement projects
lead a project team to execute departmental-level improvement project
apply the tools learned in your day-to-day activities
On completion of Lean Sigma Green Belt Training, with a minimum attendance of 90% per phase, you will receive an internationally recognized BSI certificate of attendance
IASSC Certified Lean Six Sigma Green Belt Exam*
The IASSC Certified Lean Six Sigma Green Belt (ICGB) Exam is a 3 hour 100 question proctored exam based on the IASSC Universally Accepted Lean Six Sigma Body of Knowledge for Green Belts. The Exam contains approximately 20 multiple-choice questions from each major section of the ILSSBOK for Green Belts.
In order to achieve the professional designation of IASSC Certified Green Belt (ICGB) from the International Association for Six Sigma Certification candidates must sit for the IASSC Certified Lean Six Sigma Green Belt Exam and achieve a minimum score of 385 points out of a total 500 points.
*The Certification Exam to be scheduled separately within 2 weeks after the 9 days of LSGB training.
*In order to maintain the professional designation of IASSC Certified Green Belt (ICGB), candidates must sit for the IASSC Recertification Exam every 3 years.
IASSC Accredited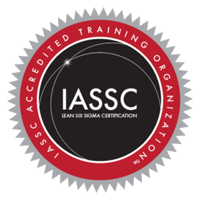 BSI is an IASSC Accredited Training Organization™ for Certified Lean Sigma Green Belt and Certified Lean Sigma Black Belt courses. The only method to earn an IASSC certification is to successfully sit for and pass an official IASSC certification™ exam. Upon request, we do administer or provide access to IASSC Certification exams for no additional cost.
HRD Corp Claimable Course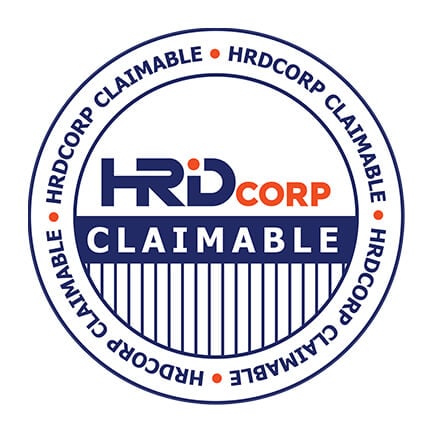 This training course is HRD Corp claimable programme.