British Standards Online (BSOL)
British Standards Online (BSOL)
Accelerate your business with instant access to standards.
Accelerate your business with instant access to standards.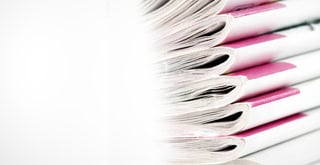 What is BSOL?
BSOL is an online standards database that makes using standards easier and more cost effective. With it, you can access over 55,000 British Standards instantly from your desktop. It's available 24/7 and revised every single day so you'll always be completely up to date.
BSOL lets standards into your workflow - Working with BSOL is simplicity itself. Just browse, search and download the information you need. You'll find what you're looking for in seconds – searching by number, keyword or phrase. And the standards are PDFsso images are crystal clear and formulas are easy to read.
Too busy to check for updated standards? - Of course you are. That's why with BSOL, you'll be sent automatic email alerts that let you know what's changed and when. And, as a subscriber, you'll have access to every draft standard. So you'll be better placed to anticipate and influence the future of your industry. What's more, if you're maintaining or using older equipment or buildings, you can search a complete archive of historical standards — as far back as 1919.
Quick and cost-effective access to all the standards you need to use - Choose from over 55 subject-related modules or build a custom collection with the standards you already use. BSOL is the only way to subscribe to PAS documents, BSI books and draft standards. And there's no extra charge for the BS 2000 series of oil and gas related standards. Modular pricing could save you thousands when compared to buying and updating standards separately. And budgeting is predictable with one annual subscription for all your users.
Why subscribe to BSOL?
BSOL is a subscription service that caters to any organization with heavy reliance on standards. With a single subscription service, you will gain access to over 55,000 standards document (British, European and International standards) with a single click of your mouse any time of the day.
BSOL also provides you with updates on the latest standards published by BSI in a timely manner. Such updates are free for you to view, download or print, as long as the standards is within your subscription package. Here are other reasons why you should think about subscribing :
Instant User Access, 24 hours a day
Flexible subscription packages or combined standards collection to as minimal as only 10 standards per package
View online, Download and Print as you require
Email alert for new standards that are updated or published on BSOL
User-defined alerts to track document changes
Full technical support helpdesk, training and e-newsletter
---