Standards for national and multinational businesses
Standards for national and multinational businesses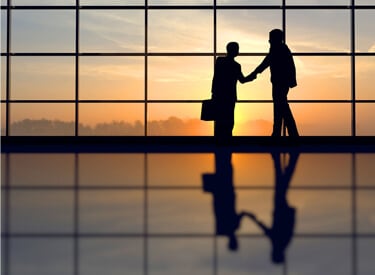 How can standards help national and multi-natonal businesses?
We work with a wide range of large UK and international businesses – names such as Vodafone, Pwc, First Great Western, Samsung, Mercedes, Network Rail and many more.
Most businesses that operate on a national or international scale understand the need to adopt standards to boost growth, reduce waste, protect against risk and be more sustainable.
When leading businesses use standards, they save themselves the time and effort of reinventing the wheel. They gain the finest knowledge from the world's leading experts. That means they don't need to waste their efforts in the wrong place.
Meanwhile they are freed to concentrate their efforts on what they do best – making brilliant new products, generating powerful creative ideas, delivering great service.
For businesses that operate globally, applying international standards is one of the best ways to demonstrate quality, compatibility and consistency, and helps create a common language upon which to trade.
Standards are particularly important for businesses that are in the public eye, where reputation can suffer catastrophic damage as a result of an environmental issue or a problem that harms customers.
We also ask individual large businesses and trade associations to get involved in producing standards. They help us create standards that take full account of technical and commercial needs, cut red tape and reduce barriers to trade. This is how we can be sure that standards actually help businesses rather than holding them back.
Standards offer the knowledge organisations need to succeed in the face of intense competition.  
---