BS 10500
BS 10500
Demonstrate your commitment to good governance and business ethics
Demonstrate your commitment to good governance and business ethics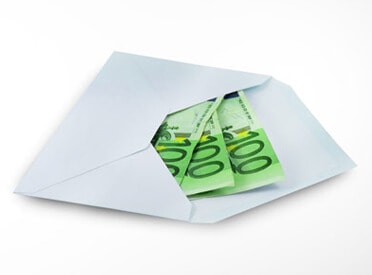 BS 10500 Anti-bribery
BS 10500 provides an anti-bribery management system for organisations all over the world. And it provides a way to meet the requirements of legislation such as the UK Anti-Bribery Act, whatever your location. Anti-bribery legislation is getting tougher and anti-bribery management is a business requirement and also ethical responsibility. That's why BS 10500 provides a way to deal with growing global risks. Find out how to protect your business and your people by working with us.  
What is the UK Bribery Act?
The Act came into force in July 2011. It is part of a raft of similar legislation and conventions developed worldwide to help prevent bribery from occurring.  The UK Act states that it's a crime for commercial organisations to prevent people associated with them from committing bribery on their behalf. Your business will comply with the UK act, if you can prove you have put adequate anti-bribery procedures in place. UK Government guidance published on 31 March 2011 recommends that your anti-bribery controls should provide sufficient protection from the level of risk you're exposed to, so organisations should consider their risks in this regard and plan accordingly.   
What is BS 10500?
BS 10500 was developed in response to a new age of tougher enforcement and peer-centred lack of tolerance of corruption and bribery. It provides an anti-bribery framework designed for organisations of all sizes, sectors and locations. It is particularly recommended for industries with greater exposure to risk – including construction, engineering, mining and utilities. BS 10500 provides a management system that shows you how to put the right anti-bribery controls in place across your business and supply chain.  
What are the benefits of BS 10500?
Meet growing stakeholder demand for sufficient anti-bribery measures
Demonstrate legal compliance with the correct procedures in place
Monitor and manage risk throughout your business and supply chain
Gain opportunities to improve efficiency across working practices
Potentially reduce insurance premiums and stay prepared for legal action
Why choose BSI?
We pioneered standards more than 100 years ago and today we're the market leader. We help over 65,000 organizations ranging from top global brands to small ambitious businesses in 150 countries to gain an edge over their competition. As one of the few organizations that understands standards from start to end, we don't only assess how well you're meeting them, we create new standards from scratch and train teams globally to use them and perform better. Our knowledge can transform your organization.  
---