Spokespeople
Susan Taylor Martin
Chief Executive (N, S)
Susan has led a range of information, publishing and software businesses, first at Reuters and then at Thomson Reuters. Most recently she served as President of its Global Legal Business, based in New York, where she led the transformation of its online information service into an AI-enabled suite of digital and SaaS offerings. She has experience of the consumer, leisure and hospitality sector, as an independent non-executive director of Whitbread plc since 2012 and is a former Chair of the London Council of the Confederation of British Industry.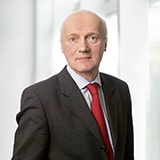 Dr Scott Steedman CBE
Director of Standards (SP)
Scott Steedman joined the Group in January 2012 and was appointed to the Board in October 2012. An engineer by background, he started his career at the University of Cambridge before moving to industry where he spent over 20 years as a consultant working in the Built Environment sector. He was a Non-Executive Board Member of the Port of London Authority from 2009 to 2015 and served as Vice-President (Policy) for the European Committee for Standardization (CEN) from 2013 to 2017. He is currently Vice-President (Policy) of the International Organization for Standardization (ISO).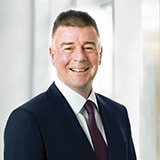 Craig Smith FCCA
Group Finance Director
Craig Smith joined the Board as Group Finance Director in August 2011. A Chartered Certified Accountant, he began his career in 1985 with Coats Viyella PLC, undertaking finance roles in Australia, Spain, the UK, Morocco, Hungary and Finland. Following his return to the UK in 1997 he worked as European Finance Director for two large American corporations and, immediately prior to joining BSI, he was Group Finance Director of two UK-listed companies, Huntleigh Technology PLC from 2003 to 2007 and Management Consulting Group PLC from 2007 onwards.

Jim Newell
Group HR Director
With extensive UK and international experience, Jim joined BSI in March 2009 from TI Automotive where he was Global HR and Communications Director. Prior to this he held positions of VP of HR and Director at Land Rover University in North America, and HR Director at British Aerospace.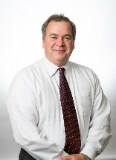 Todd VanderVen
President, BSI Americas
Todd joined BSI in 2008 from SGS where he was Senior Vice President responsible for global strategy and development for all SGS divisions. Prior to this he held several senior positions at Eastman Kodak including COO for Kodak's Healthcare business outside the US and Chief Marketing Officer for their Healthcare Division.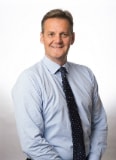 Mark Basham
Managing Director, BSI EMEA
Mark joined BSI in 2008 and was responsible for the Asia Pacific region based in Singapore returning to the UK in August 2012 as Managing Director, BSI EMEA. Prior to BSI he was Regional General Manager at Invensys APV, EMEA and has held significant international business development and general management roles at Xerox, Dell and Fujitsu Siemens.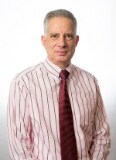 David Horlock
Managing Director, BSI Asia Pacific
David joined BSI in August 2012 from Intertek where he was Vice President for Supplier Management & Global Audit Services. His former positions include International Management roles for SGS & Bureau Veritas with postings in Hong Kong (China), the Philippines, Thailand, Australia and the Middle East. David has a Bachelor of Business Degree in Agribusiness with 30 years work experience in the Agri-Food, Life Science, Commodities and Consumer Products Sector dealing in the Trade Compliance Industry.
---