Performance Improvement
Performance Improvement
Create optimum process performance for your business
Create optimum process performance for your business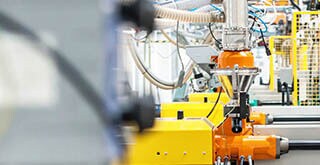 How do you improve the performance of your business?
As the creator of many of the world's most popular standards, BSI has expertise in management systems that help organizations to improve any number of aspects from quality, information security, environmental impact and many others.


But it doesn't stop there.


To ensure the continued success of not just your management system but your organization, you should always be looking for opportunities for improvement. Whether that's improving efficiency levels, reducing costs or using fewer resources, a business that always strives to do better is one that's more likely to succeed.


By exploring this theme with our clients, we've found that searching for opportunities for continual improvement is a skill that can sometimes be lacking. To solve this, we've developed a range of training courses that will help you to embed improvement within your organization's culture.
Embedding a culture of improvement
Operating an organization to run successfully and adapt quickly to change is a constant challenge. Being agile in an increasingly competitive market can enable an organization to cope with economic conditions and market forces.


What does improvement mean to your organization?
The drive to improve is what our many years of experience tells us is the characteristic of a successful organization.
Improving processes can help to increase efficiency, reduce costs and ensure the effectiveness of your activities
Managing performance can give you better control by monitoring key indicators
Improvements in your operational processes can reduce nonconformities and risks including accidents, environmental incidents or security breaches
Increasing efficiency can positively impact effectiveness, compliance, resilience, social responsibility and profitability
Developing the skills of your people is key to achieving improvement throughout your organization. Whether you're looking at environmental factors, health and safety, productivity or embedding cultural changes, having a workforce with the right skills is a critical enabler.