Business Continuity Management System
ISO 22301 Training
ISO 22301 Training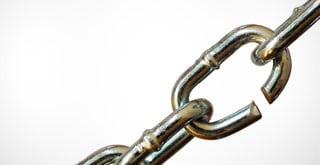 ISO 22301 Business Continuity Management System training courses
Our range of business continuity training courses cover every aspect of business continuity, from understanding, implementing and auditing ISO 22301, to writing a business continuity plan, crisis management, and business impact assessments. Our experts can help you to understand how to protect your business.
ISO 22301 Requirements training courses
An overview of the management system and the requirements of the standard. Ideal for new starters or if you need a "refresher".
ISO 22301 Implementation training courses
Learn the ISO 22301 requirements of a standard in the context of your company and how to take the lead in planning implementation. If you're responsible for implementing or have recently taken responsibility for a management team, you should attend these courses.
ISO 22301 Auditor training courses
Whether you're tasked with conducting internal audits or leading management system audits, our auditing course will help you gain the ability and confidence to conduct and lead effective audits.
Professional Qualifications
Go beyond the management system by taking courses that help to hone your skills. Enhance your ability and confidence to manage challenges and identify opportunities. Upon successfully completing set courses and assessments, you'll earn a BSI mark of trust, assuring confidence in your auditing expertise.
Business continuity and recovery plan courses
How can your business manage disruption? We've courses to help you keep your workforce safe and healthy, prepare for the new normal and build resilience.
Why choose BSI for Business continuity management training?
Every year, in partnership with the BCI, we help organizations understand the risk landscape, providing a global industry benchmark with the BCI Horizon Scan Report
We pioneered the original BCM best practice standard BS 25999-1, now ISO 22301. We're represented on the ISO committee that writes the standard
In 2019, our auditors delivered over 2,700 audit days for ISO 22301
We help organizations not only manage disruption, but prepare for, respond and bounce back from the unexpected
Our experts provide professional training, certification and software tools so you can effectively manage business continuity and risk
HRD Corp Claimable Course
BSI Training Courses
View our training brochure below to discover what training courses are available to you. Ask us how to enjoy the early bird discount.