Certified Six Sigma Black Belt (SSBB)
Online course available
Black belts are change leaders who use the Six Sigma methodology to develop solutions that address real business issues and deliver improvements to profitability, customer satisfaction and market share.
This Certified Six Sigma Black Belt training is designed to develop experts, providing an in-depth understanding of the Six Sigma concepts, methods and tools that drive improvements in key processes. Structured to optimize learning and application through training and on-the-job project implementation, this 14-day programme will give you the skills to make real impact in your organization.
How will I benefit?
You'll be able to:
apply the structured DMAIC methodology to solve crossed functional problems
apply quantitative techniques to make effective fact-based decisions
show links between projects and desired business results
lead subject matter experts to increase customer satisfaction levels and business efficiency
manage and facilitate effective improvement project teams across the organization
lead and manage cross-functional changes in their organization
apply creative and critical thinking to organizational problems to drive results
communicate effectively to all levels in the organization
Our experienced tutors have practical application of the subject matter, enabling them to understand and meet your specific industry requirements.
Organizational leaders who are responsible for Six Sigma projects, such as managers, section managers, principal/senior engineers and senior officers.
This course will help you:
Analyse and improve business or manufacturing processes using the Six Sigma approach
Effectively facilitate the management team to identify improvement projects
Effectively lead cross functional teams to improve organizational work processes
Provide coaching to Green Belts on project execution, Six Sigma methods and tool application
Share and apply Six Sigma principles, culture and methodology across the organization as a leading change agent
You'll receive a certificate of attendance upon completion of this Six Sigma Black Belt training with a minimum attendance of 90% per phase
Certification (Certified Six Sigma Black Belt)
Completion of Black Belt Training with a minimum attendance of 90% per phase
Pass the exam at the end of the course with the minimum score of 70%
Completion of 2 Six Sigma projects with reports submitted and approved by BSI
Project savings/benefits achieved to be validated and endorsed by finance/ senior management in your organization
You'll be given a period of 8 months from completion of the course to complete 1 Six Sigma Black Belt project to support with achieving certification..
HRD Corp Claimable Course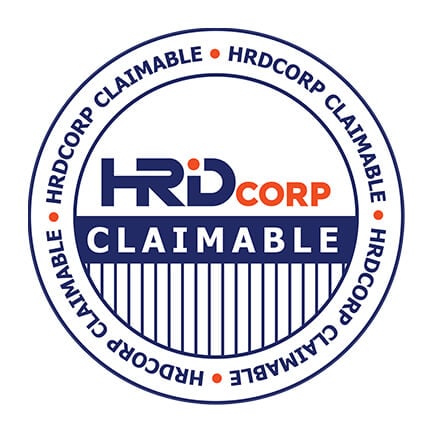 This training course is HRD Corp claimable programme.