Spokespeople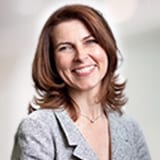 Susan Taylor Martin
Chief Executive (N, S)
Susan has led a range of information, publishing and software businesses, first at Reuters and then at Thomson Reuters. Most recently she served as President of its Global Legal Business, based in New York, where she led the transformation of its online information service into an AI-enabled suite of digital and SaaS offerings. She has experience of the consumer, leisure and hospitality sector, as an independent non-executive director of Whitbread plc since 2012 and is a former Chair of the London Council of the Confederation of British Industry.

Dr Scott Steedman CBE
Director, Standards
Scott Steedman joined the Group in January 2012 and was appointed to the Board in October 2012. An engineer by background, he started his career at the University of Cambridge before moving to industry where he spent over 20 years as a consultant working in the built environment sector. He was a Non-Executive Board Member of the Port of London Authority from 2009 to 2015. Served as Vice-President (Policy), for the European Committee for Standardization (CEN) from 2013 to 2017 and for the International Organization for Standardization (ISO) from 2017 to 2021.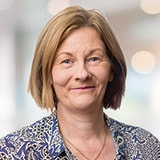 Shirley Bailey-Wood
Director, BSI Information Solutions
Shirley Bailey-Wood was appointed as Director, BSI Information Solutions for BSI Standards in December 2014, having been BSI's Director of Publishing since 2011. Shirley is responsible for the leadership and strategic development of BSI Standards Limited. Shirley joined BSI in 2004 as Operations Director for the Standards Division, with responsibility for the Standards Development teams including the standards portfolio and its development and the business operations supporting it. Shirley has extensive experience of the publishing and information sector, with previous positions as the Executive VP for the Life Science and Chemistry Division of Thomson Scientific; European Sales and Marketing Director for Maxwell Communications (The Thomson Corporation) and Information Scientist at the Glaxo Group. Shirley was awarded an MBE in 2012 for Services to the Knowledge Economy. She was elected to the Council of Trustees of the Consumers Association in January 2016.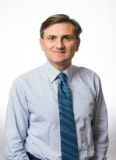 Pietro Foschi
Strategic Delivery Director
Pietro is responsible for the delivery of BSI's rolling three year strategic plan and the development of the global Systems Certification business stream. Before joining BSI in September 2014, Pietro spent 14 years at Bureau Veritas in senior strategic and international operational roles. Prior to that he worked at Mercer Management Consulting, becoming a partner in their Paris office.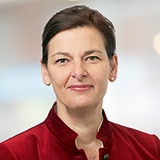 Dr Manuela Gazzard
Group Director of Regulatory Services
Manuela Gazzard was appointed Group Director of Regulatory Services in July 2018, having joined BSI in April 2017 to head up its healthcare sector strategy as Managing Director of Healthcare. In her current role, Manuela is responsible for leading the medical devices business including medical devices assessment, manufacturer audits and both the UK and Netherlands notified bodies. She has over twenty years of leadership experience in the global life sciences sector including pharmaceuticals, medical devices, biotech, and other related fields. Her previous positions include Managing Director, NovaPrep and Lab Services at Novacyt; Group Commercial Director, Johnson Matthey/Macfarlan Smith; and Director positions at Johnson & Johnson/Janssen and Boehringer Ingelheim. Before starting her industry career Manuela worked internationally in cancer research. She holds a doctorate in Natural Sciences (Physics and Chemistry) from the University of Stuttgart and a Business degree from the University of Cape Town.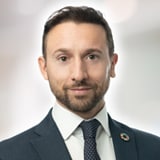 Harold Pradal
Group Commercial Director
Harold Pradal joined BSI in February 2019 as the Group Commercial Director. Harold is responsible for shaping and delivering BSI's vision, commercial strategy and key initiatives to support business growth across all business streams, sectors and geographies. Harold started his career at GE Healthcare with responsibility for sales and marketing in Europe, Middle East and Africa and later as the Marketing Director for Asia-Pacific. In 2009 he moved to International SOS working in a variety of senior, strategic, operational and leadership roles in the Asia-Pacific region and in 2016 was promoted to Regional General Manager of Asia Pacific. Harold has a Biomedical Engineering Degree from the Université du Droit et de la Santé de Lille and an Master in Business from the ILIS Faculté d'Ingénierie et Management de la Santé.