CFV Carbon Footprint Verification
CFV Carbon Footprint Verification
Independent verification of your carbon footprint
Independent verification of your carbon footprint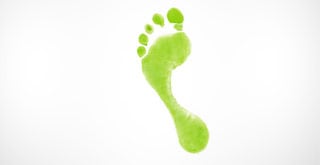 CFV Carbon Footprint Verification to reduce carbon footprint
Climate change is a global issue which demands the attention of organisations, governments and individuals alike.   Already, forward-thinking organisations have begun voluntarily declaring their GHG emissions for reasons such as risk management, cost reduction, brand protection, and attracting socially responsible investment.   And in the process those organisations have prepared themselves for the GHG legislation of tomorrow.
What is CFV?
With the UK government committed to reducing the UK's total greenhouse gas emissions by 60% by 2050 in a bid to tackle global warming, measuring and reporting an organisation's carbon footprint is becoming a big issue in the board room. Already forward thinking organisations have begun voluntarily declaring their GHG emissions for reasons such as risk management, cost reduction, brand protection and attracting socially responsible investment. And in the process, these organisations have prepared themselves for GHG legislation of tomorrow.
CFV (Carbon Footprint Verification) is fundamental to provide credibility. It reassures regulators, customers, employees, shareholders, potential investors, environmental groups, the media and even your competitors, of the integrity, completeness and transparency of the carbon footprint calculations. Any organisation that is actively measuring, or is establishing the procedures to arrive at its carbon footprint, irrespective of size, industry or location, could benefit from the additional rigour and expertise the CFV process brings.
Carbon Footprint Verification is relevant to all types of organisations.  
Those already reporting GHG emissions for mandatory schemes that want to widen the scope to cover the whole organisation
Those in industries which are shortly going to be drawn into a mandatory GHG emissions scheme
Those that are reporting voluntarily to initiatives such as the Carbon Disclosure Project to implement ways to reduce carbon footprint
Those smaller organisations looking for a manageable first step in promoting their contribution to the environment
What are the benefits?
Prepare for future legislation such as the Carbon Reduction Commitment
Manage carbon risk exposure and identify areas for improvement
Improve efficiency and reduce costs through reduced energy consumption
Gain credibility by demonstrating environmental responsibility
Motivate and engage staff by involving them in ways to reduce carbon footprint  
We can verify you
Third-party verification of your organization's carbon dioxide emissions provides significant added value for participating organisations. Undertaking the process towards verification will provide:
Credibility
Third-party verification provides a degree of credibility when it comes to reporting and publishing environmental information. This has implications for interested parties such as employees, customers, brokers, shareholders and insurance companies.
Integrity
Independent verification provides assurance to your stakeholders that the verified data is faithfully represented, contains no material misstatements, is consistent and has been collected and analysed in a transparent and reliable manner.
Transparency
Reporting externally verified GHG emissions data demonstrates your commitment to environmental transparency and accountability especially for carbon dioxide emissions. A GHG emission report may form part of a public or corporate environmental or sustainability report and be a step towards 'Green Governance'.
Consistency
Third-party emissions verification will ensure that your data is consistent according to set protocols. Using a unique process developed by our experienced GHG verification team, we will ensure that your data is accurate for the purpose for which it is designated.
Reliability
We have ensured that third-party verification will produce reliable and faithful representation emissions data. Through accreditation under the UKAS (United Kingdom Accreditation Service) scheme EN 45011, we have achieved an important independent professional endorsement of our verification process.
This will assist you in:
Managing reputational risk
You can be assured and assure others that your organisation has considered the full scope of processes and emissions, and that the information is robust enough to withstand media scrutiny
Attracting Investment
Providing credible information to financial markets and insurance companies can enhance your organisation's reputation, leading to improved access to capital through ratings on the growing number of market indices such as the FTSE4Good and DJSI
Differentiating you from the competition
By proving that your organisation takes its environmental impact seriously
Carbon neutrality
Having your carbon footprint independently verified will underpin your claim of carbon neutrality with a proven best practice calculation, ensuring that you are focusing on the most efficient abatement programmes and not purchasing more offset credits than necessary to achieve carbon neutrality.
Why BSI?
We pioneered standards more than 100 years ago and today we're the market leader. We help over 80,000 clients ranging from top global brands to small ambitious businesses in 193 countries worldwide to gain an edge over their competition. As one of the few organizations that understands standards from start to finish, we don't only assess how well you're meeting them, we create new standards from scratch and train teams globally to use them and perform better. Our knowledge can transform your organization.