BS ISO 39001 Road Safety Traffic Management System
BS ISO 39001 Road Safety Traffic Management System
Reduce the incidence and risk of serious injury related to road traffic accidents
Reduce the incidence and risk of serious injury related to road traffic accidents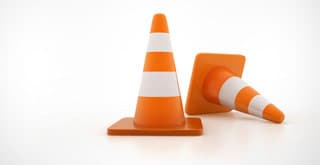 What is BS ISO 39001?
BS ISO 39001 sets out the minimum requirements for a Road Traffic Safety Management System. Governments, road authorities, safety groups and private companies were keen to develop such a road safety standard due to the rising number of people killed or injured on the road each year.
What are the benefits of BS ISO 39001?
Meet organizational safety and social responsibility targets
Demonstrate to stakeholders that you take these targets seriously
Identify way to improve efficiency through better management
Reduce costs through improved efficiency
Be recognized as one of the first companies to implement BS ISO 39001
Learn more about the benefits of BS ISO 39001 in our feature article Tackling Occupational Road Risk*.
Why BSI?
We pioneered standards more than 100 years ago and today we're the market leader. We help over 80,000 clients ranging from top global brands to small ambitious businesses in 193 countries worldwide to gain an edge over their competition. As one of the few organizations that understands standards from start to finish, we don't only assess how well you're meeting them, we create new standards from scratch and train teams globally to use them and perform better. Our knowledge can transform your organization.