Distance learning
Distance learning
Study at your own pace, in your own time
Study at your own pace, in your own time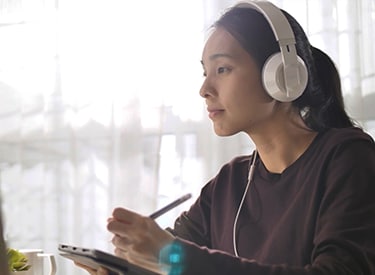 Why choose distance learning?
Distance learning with BSI puts your training into your own hands.
Whether you are looking to enhance existing knowledge, prepare for the next step in your career or continue your professional development, distance learning offers you the flexibility to study at your own pace, in your own time.
Furthermore, you can fit your learning around your existing commitments, meaning you can reach your personal and professional objectives within a timeframe best for you.
Choose distance learning if:
You want to study in an environment which is best for you
You want to be able to adapt exercises and concepts to your organization
You want the flexibility to study at your own pace