How our new energy retrofit PDF will help improve energy efficiency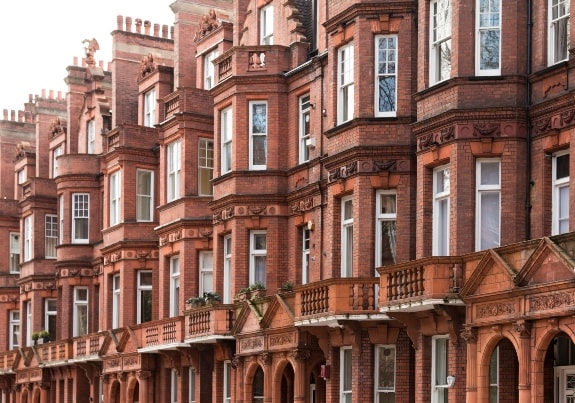 BSI recently published a combined PDF containing two PASs on retrofitting dwellings for improved energy efficiency. This blog post explains where this new document fits in and looks at how it will help installers create more energy efficient homes.
It's highly unusual, and maybe even unique, but in June 2019, BSI published a "combined PDF" which contains two very inter-related PASs. This document is called: PAS 2035/2030:2019 Retrofitting dwellings for improved energy efficiency. Specification and guidance. Specification for the installation of energy efficiency measures in existing dwellings and insulation in residential park homes.
Why are the PASs joined? Basically because they're highly complementary. PAS 2035 is a specification, with guidance, covering all the elements involved in the energy retrofitting of existing homes. These include assessing dwellings for retrofit; identifying and evaluating the range of available potential improvement options, known as energy efficiency measures (or EEMs); how to design and specify EEMs (whether individually or as packages of multiple measures; and the monitoring and evaluation of retrofit projects.
This is a brand new specification as of 2019, should be seen as the overarching document, and should be used in conjunction with PAS 2030:2019.
Requirements on installation
PAS 2030 meanwhile was first published in 2012 and was updated in 2014. It has now been revised to align with the new PAS 2035.
PAS 2030 specifies requirements for installing energy efficiency measures in existing homes and residential park homes. It includes requirements on installation processes, process management and service provision. It also deals with criteria on installation methods, equipment, tools and product or system and material suitability. It covers how to commission "installed measures", and the training, skills and vocational qualifications of the people who do these installations.
To underline, the significant difference is that PAS 2030 is a deep-dive into retrofit installations themselves, whereas PAS 2035 takes a more end-to-end look at the assessment, design and evaluation of domestic retrofits.
Why buy PAS 2035/2030?
PAS 2035 is an important new standard in the arena of whole building retrofits. Sponsored by the Department for Business, Energy and Industrial Strategy it was written to guide and structure high quality retrofit installation, retrofit evaluation and retrofit design. It adds new dimensions to PAS 2030.
As such, organizations which trade using the government's Trustmark quality scheme, including commercial contractors, specialist installers, and local builders and tradespeople, will need to comply with the requirements of PAS 2035.
In addition, PAS 2035 should also be used when installers want do work under the Energy Company Obligation (ECO) – a scheme where medium and large energy suppliers fund the installation of energy efficiency measures in British households.
But as well, PAS 2035 in tandem with PAS 2030, is designed to be a highly useful and inspiring document. It gives guidance on retrofit building physics, covering building pathology and thermal models and calculation. It gives practical guidance on approaches to retrofit via medium-term improvement plans or at scale. It looks at retrofit coordination, risk management and whole building appraisal, and at retrofit monitoring and evaluation on three levels: basic, intermediate and advanced.
It also sets out how to advise building occupants about improvement options appropriate to their homes and the efficient and appropriate use and maintenance of their retrofitted homes. It even covers how to feedback lessons learned to all parts of the supply chain, including building occupants.
In summary, whether the retrofit activity is delivered through a nationally or locally funded government scheme, by private landlords or social housing organizations, by owner occupants or simply forms part of broader domestic repairs or improvements – where used, this joint document will make an extremely useful contribution to the very important task of increasing domestic energy efficiency.