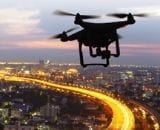 Client success story
Challenge: Helping organizations demonstrate responsible innovation.
Industries are innovating fast - in ways that impact individuals and wider society. Innovate UK, the UK's innovation agency, saw the need for guidance to help organizations consider not only the benefits of their innovations, but also any possible adverse impacts, and to plan accordingly.
Developing a fast-track standard was identified as the best solution. But Innovate UK also needed market insight to understand the demand for this guidance and to ensure its contents could be used by multiple industries.
PAS 440, the first corporate governance framework for responsible innovation, is usable in any sector of the economy where radically new and innovative technologies, products, services and processes are being developed.
It helps companies to:
Structure their thinking around wider implications of innovations, capture the outcomes of their reflection, and communicate this to stakeholders and wider society.
Reassure stakeholders that the benefits of any innovation can be achieved, with appropriate mitigation of any potential downside risk.
Identify and act to reduce risks before they become an issue.
Maximum impact through deep market insight
To test interest in the standard, BSI interviewed leading innovators from a range of technologies and sectors including: AI and big data, life sciences, robotics and autonomous systems, social media, and advanced materials.
This ensured the fast-track standard had maximum impact by building a detailed understanding about what 'responsible innovation' looks to different sectors, strengthening its relevancy and benefits. Read the full case study.