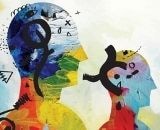 Client success story
Challenge: Hitachi create a credible solution to define best practice
Employees now spend around a third of their lives at work. Depression and anxiety have a significant economic impact. The estimated cost to the global economy is US$ 1 trillion per year [1] in lost productivity. Hitachi's challenge was to help organizations establish, promote, maintain and review the health and wellbeing of their workforce, which helped build trust within the workforce and increase productivity.
The fast-track standard presents 5 key workplace wellbeing principles:
Capitalize on diversity and inclusion as an organizational strength
Proactively support the physical and psychological health and wellbeing of the workforce
Foster a work culture that offers strong, ethical relationships, and encourages learning
Ensure jobs are designed to offer meaningful work
Support good people management policies and practices

Strong reputational benefits
The fast-track standard has brought strong reputational benefits to Hitachi's brand which are particularly important when recruiting and retaining talent.
Accelerating business growth and productivity
Hitachi has seen a large reduction of medical expenditure by implementing an approach included in the standard as a best practice. This has clear links to both increased productivity and reduced sickness. Hitachi are also influencing workplace wellbeing amongst their global strategic partners by providing them with the PAS.