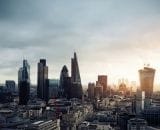 Client success story
Challenge: Major UK banks boost industry engagement to support digital innovation
Digital technology is revolutionising finance. In 2019 alone, $48.5bn was invested into UK fintechs [1]. By 2021, financial institutions have forecasted that their fintech partnerships will increase by 82% [2], showing clear appetite to boost innovation through industry collaboration.
However, engaging with large, regulated financial institutions can be tricky for entrepreneurs or start-ups. A lack of resources to help them prepare for and navigate the journey could often lead to problems and friction in the partnership process. PAS 201 was created by major UK banks (RBS, Barclays, HSBC UK, Lloyds Banking Group, Santander) and leading fintechs to add clarity this partnership process and support digital innovation.
PAS 201 helps fintechs partner with large banks by providing:
A framework of the categories of information and checks and controls necessary to establish a commercial partnership
Guidance on the preparation, data gathering and steps that a Fintech can undertake to facilitate the due diligence, on-boarding, commercial and contractual processes
Data protection and information security considerations.

UK leadership in financial innovation
The fast-track standard aims to reduce time, cost and risk for all parties. Not only is the standard freely available to the 1,600 fintechs operating in the UK, but also to international fintechs wanting to engage with UK-based financial institutions. This makes it easier for fintechs to engage with established banks and helps to ensure the UK remains at the forefront of finance and of financial innovation.