PAS 2035/2030
PAS 2035/2030
PAS 2035:2023 Retrofitting dwellings for improved energy efficiency – Specification and guidance
PAS 2030:2023 Specification for the installation of energy efficiency measures (EEM) in existing buildings
PAS 2035:2023 Retrofitting dwellings for improved energy efficiency – Specification and guidance
PAS 2030:2023 Specification for the installation of energy efficiency measures (EEM) in existing buildings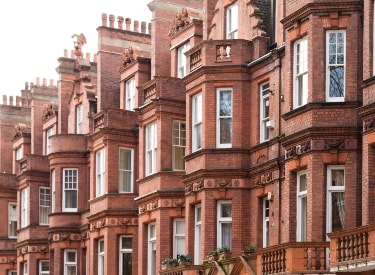 What's happened and why?
We are revising PAS 2035/2030 as part of a new programme of work. The proposed scope of changes was collated from suggestions provided by BSI, the BSI Retrofit Standards Task Group (RSTG), TrustMark, the Scottish Government and BEIS, who sponsor the PAS 2035 standards and this year's revision.) This includes suggestions for the next three updates. Updates beyond 2023 are currently not practical to include due to more work needed in the area and timing for publication. These can be reviewed in future revision cycles.
Aims of the project include establishing good practice in the retrofit of buildings to improve energy efficiency, with a more effective way of working to maintain the PASs with the new revision cycle.
The new process consists of increased stakeholder engagement up front and wider consultation, to ensure key issues that are affecting delivery on the ground are considered.
Following publication, the PAS 2035/2030:2023 document will be freely available for download from the BSI website. This will increase accessibility of the document to retrofit professionals across the energy efficiency supply chain and encourage uptake of the important principles and approach to retrofit as outlined in the document.
PAS 2035 and PAS 2030 are open for consultation until Friday 12th May 2023. You can download and review drafts via the following links and register online for free:
PAS 2035: https://standardsdevelopment.bsigroup.com/projects/2022-01802#/section
PAS 2030: https://standardsdevelopment.bsigroup.com/projects/2022-01804#/section
Objectives of the PAS 2035/2030 updates:
To strengthen the protection of homes and of occupants' health against poor quality retrofit and its unintended consequences.
To strengthen the focus of PAS 2035 on whole-dwelling retrofit (in planned stages) and move away from incremental (measures-based) retrofit.
To strengthen the role of PAS 2035 in helping to move dwellings towards the national 'net zero carbon' standard.
To improve the applicability of the PASs to scale retrofit (usually by housing organisations), by allowing a focus on dwelling types, but without losing sight of variations within types.
To focus on the delivery of whole-dwelling retrofit by retrofit contractors, and away from delivery of individual measures by installers.
To adapt the PASs to appropriate specific requirements of the devolved administrations, to support their retrofit programmes.
To correct known technical errors and inconsistencies in the PASs.
PAS 2035/2030 Steering Group
The Steering Group for PAS 2035/2030 has been consolidated to 20 members. This includes moving from two Steering Groups to one.
The number of Steering Group members needed to be reduced to ensure that consensus is reached in a timely manner.
For queries relating to individual sectors or feedback on drafts, see below for your industry representative: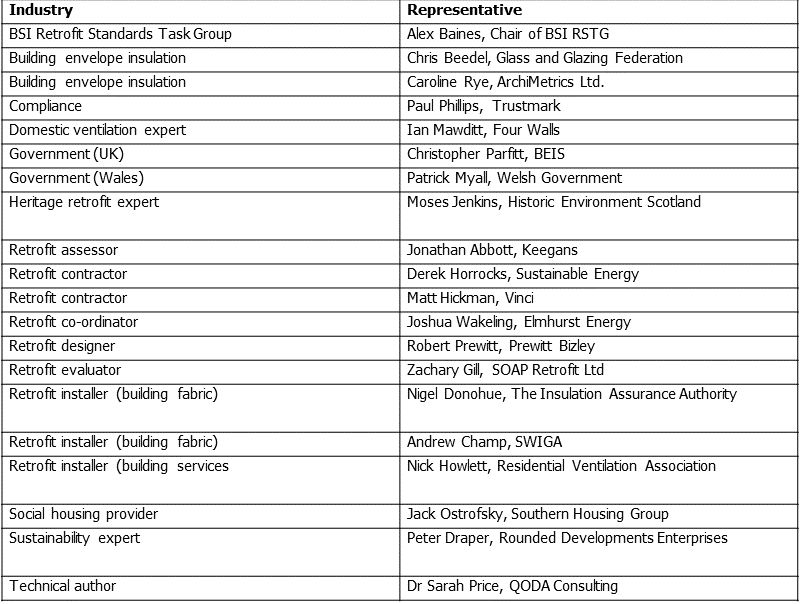 Should you need to be put in touch with your representative, please email Katherine.Andrews@bsigroup.com, who will be able to provide contact details.