Safe Quality Food (SQF)
Safe Quality Food (SQF)
The food standard that ensures food is prepared and handled safely
The food standard that ensures food is prepared and handled safely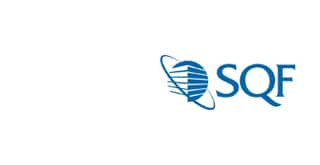 The Safe Quality Food Program
The Safe Quality Food (SQF) Program is a Global Food Safety Initiative (GFSI) recognized food safety certification covering all stages of the food supply chain through industry-specific codes ranging from primary production through to food manufacturing, distribution, food packaging and retail.
The SQF Code has been recently revised to Edition 9. As the SQF Codes comprehensively cover all sectors of the food supply chain, you have the flexibility to select the most appropriate certification criteria from the following:
Benefits of adoption
Certification to SQF will demonstrate your commitment to a preventative, risk-based food safety management system, with the added benefits of:
Recognition of your organizations commitment to a GFSI best practice food safety certification program, providing your customers, consumers, government enforcement and trade agencies with assurance that effective control systems are in place
Process improvement through proactively identifying and managing food safety hazards and regulatory requirements to avoid stock recoveries, market withdrawal and rework
Options to add quality attributes to your certification which allows for the use of a quality shield to be displayed on the product and marketing
Consistent application across sites, facilitating internal benchmarking and strategic risk management for multi-site operations
Additional support provided by SQFI with a full-time customer service and support centre, access to free webinars supporting the implementation and maintenance of the SQF System and retailer feedback about consumer concerns to keep you a step ahead of your competitors
The journey to certification
Developing your food safety system to SQF Code requirements is an achievable goal for your organization. The first steps to developing and implementing an SQF system include;
Step 1: Downloading the SQF Code, applicable resources and training for your organization from the SQF website
Step 2: Register your company in the SQF database
Step 3: Designate an employee as an SQF Practitioner who will be your internal expert on SQF to guide the development, documentation and implementation of your SQF food safety system
The applicable SQF Code for your organization will detail all of the requirements and practices that need to be included in your documented food safety system to achieve certification to SQF. Working with the designated SQF Practitioner, you will need to document new policies and procedures or revise your existing documentation against the requirements of SQF to add additional information that may be required. Once this is completed you can progress on your journey to SQF certification.
Step 4: Choose your type of certification from a choice of Food Safety Fundamentals, HACCP based Food Safety Plans (GFSI benchmarked) or Comprehensive Food Safety and Quality Codes. This will depend on your industry and also if you voluntary elect to have an annual unannounced recertification audit. Refer to the SQF unannounced audit protocol. Sites that choose this option shall be recognized on the SQF certificate as an "SQFI select site." All other sites will have one (1) unannounced recertification audit every three (3) years. This audit will take place within a 60 day window, which is calculated as 30 days either side of the 'date of next audit'. Please click here to download form to provide your blackout dates.
Step 5: Ask BSI for a quote for your certification audit
Step 6: Conduct an optional pre-assessment audit to identify any gaps between your system, practices and the SQF Code to prepare for your certification audit. Self-assessment checklists are available on the SQF website.
Step 7: Schedule a certification audit with BSI
Step 8: Complete your certification audit inclusive of a documented review and facility assessment
Obtain your SQF Certificate when your organization demonstrates C-Complies rating or greater with no outstanding non-conformances.
Why BSI?
BSI believes the world should be supplied with food that has been produced to an industry recognised food safety standard. We offer a broad range of food safety certification and risk management services to help all organizations in the food supply chain achieve compliance and industry best practice to grow their business.
We're a leading food safety and certification provider with extensive auditing capacity and the capability to conduct integrated audits for a wide range of food safety standards across the entire food and beverage supply chain – including GFSI-recognized standards.
Our service solution for food safety includes certification, training, assessment and supply chain software, providing you and your customer's assurance and enabling you to manage risk more effectively.