Research and Intelligence
Find out how we can help you though our Research and Intelligence service.
Helping you make sense of existing and emerging standards
Our services are tailored to your needs.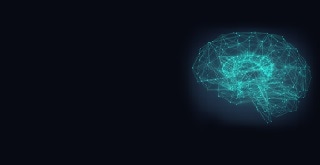 How we can help you
The world of standards is complex, but our Research and Intelligence team can bring you clarity and help you unlock the value of standards.
Our research allows organisations to plan rather than react to market and standards evolution.
We can support you to:
Find out the standards that are most useful to your organization
Make sure there are no 'blind spots' when you're developing a new product or service
Avoid non-compliance by mapping standards against legislation
Keep pace with change by finding standards that support innovative areas
Spot gaps where new standards are needed to help the UK lead innovation
We work for numerous government and business clients, carrying out research across a wide range of sectors and issues.
You benefit from a valuable breadth of skills, because our team is made up of both expert information specialists and professional market research staff.
And to make sure you receive the most useful strategic and tactical intelligence, we also tap into the specific technical expertise of sector colleagues – both internal and external.
Our services
Our qualified Information Specialists have specific expertise in analysing all aspects of the current and emerging standards landscape.
Here are two of our key intelligence services:
A Standards Landscape provides a bespoke view of standards aligned to your organization's requirements – such as policy-making, innovation or business resilience.
It delivers a map of current, draft and proposed standards. You get a tailored, factual analysis of the landscape relevant to a specific market, technology, service, product, material or activity.
A Standards Watch is a service that keeps clients fully up to date with the latest standardization activities in a particular subject area.
You can get reports monthly, bi-monthly, quarterly or annually, with status updates on a series of standards, proposals and new standards in progress. This provides an overview based on the latest thinking in the related area of standardization.
Desk research can cover:
Formal, nationally adopted standards
Standards created by other Standards Development Organizations
Certification schemes
Private and industry standards
Legislation and the regulatory environment at a national or international level
Where relevant the team can map standards to legislation.
We can also conduct reviews of related policy reports and documents as related to specific sectors or issues.
Market and sector research
Standardization is complex in both traditional and emergent technology and innovation.
In any given sector, there'll be a range of stakeholder views to take into account on the need, scope and focus of standards. Our professional market researchers talk to stakeholder groups to understand the different perspectives, and to find out where there is consensus or divergence on complex issues.
We support your standards development activities with a wide range of services, such as:
In-depth market and needs analysis conducted across the full range of stakeholder groups, to identify the standards strategies required to support the growth of emerging areas of innovation.
Engagement with senior industry stakeholders to understand views on where they feel standardization is required and the benefits that this would deliver. This is likely to be in the form of depth interviews, focus groups or larger workshop events that are used to create the evidence base for standards development
Planning, managing and conducting workshops alongside project sponsors and sector experts within BSI. These may be a way of informing key players of developments within their industry, or interactive events to help define the scope of a standard
Monitoring and evaluation to assess the impact and effectiveness of new standards when they are published. This involves a longitudinal programme of qualitative research, with a number of interventions over a defined period of time to understand the outcomes and impacts of standards as they are adopted, implemented and reach maturity within an organization