BIM training courses and qualifications
BIM training courses and qualifications
Browse our range of BIM training solutions
Browse our range of BIM training solutions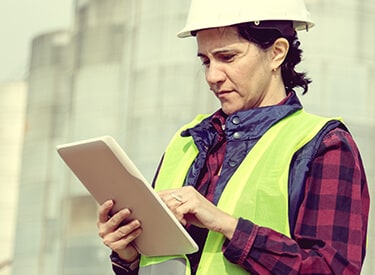 Building Information Modelling (BIM) is more than just working in a digital environment. It's about ensuring teams have the relevant knowledge and capabilities to achieve best practice and the continued drive to commit to it.

Whether you're an owner, design consultant, main contractor, sub-contractor, or project manager, qualifications and training will help you to understand the opportunities that collaboration brings within a virtual digital environment.

You may want to know how to implement BIM within your organization or supply chain, or expand BIM knowledge internally so that all teams have a good understanding or you may want to use BSI's BIM qualifications to demonstrate your professional or business BIM skills and experience - to reassure your employer, your supply chain, and give you access to more won tenders.


Your BIM learning journey
We have two learning pathways:
Asset Information
Project Information
Once you've achieved your BSI Professional qualification, and with relevant 3 years' experience, you can choose to have your skills "certified". The rolling 3-year assessment programme will provide evidence that your skills are experience-based and up-to-date.