ISO 37001 Anti-Bribery Management System
ISO 37001 Anti-Bribery Management System
Protect and preserve your organizational integrity
Protect and preserve your organizational integrity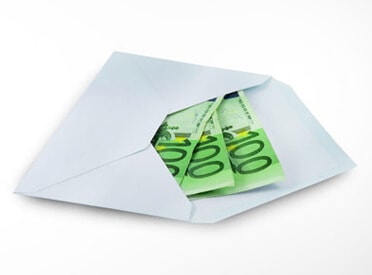 ISO 37001 Anti-bribery Management
ISO 37001 is the new international standard designed to help organi­zations implement an Anti-bribery Man­agement System (ABMS). It specifies a series of measures your organization can implement to help pre­vent, detect and address bribery.
Designed to be integrated into your organization's existing management processes and controls, ISO 37001 also follows the common ISO structure for management system standards, for easy integration with ISO 9001 for example.
The requirements specified by ISO 37001 address two key areas:
Bribery by the organization, its personnel or business associates for its own gain
Bribery of the organization, its personnel or business associates in relation to its activities
Is ISO 37001 right for your business?
The standard is flexible and can be adapted to manage many types of bribery and suits a wide range of organizations including:
Large organizations and enterprises
Small and medium-sized enterprises
Public and not-for-profit organizations
Non-government organizations (NGOs) and charities
The benefits of a certified ISO 37001 Anti-bribery Management System
ISO 37001 certification enables you to protect and preserve the integrity of your organization by:
Opening your organization to external scrutiny of the effectiveness of your anti-bribery policies and processes
Demonstrating compliance to relevant legislation such as the Bribery Act 2010
Collaborating with stakeholders to monitor and manage risk throughout your organization and supply chain
Ensuring that suppliers, sub-contractors and agents are committed to anti-bribery best practice
Why choose BSI?
We pioneered standards more than 100 years ago and today we're the market leader. We help over 86,000 organizations ranging from top global brands to small ambitious businesses in 193 countries to gain an edge over their competition. As one of the few organizations that understands standards from start to end, we don't only assess how well you're meeting them, we create new standards from scratch and train teams globally to use them and perform better. Our knowledge can transform your organization.
---