TRA has become certified to ISO/IEC 20000-1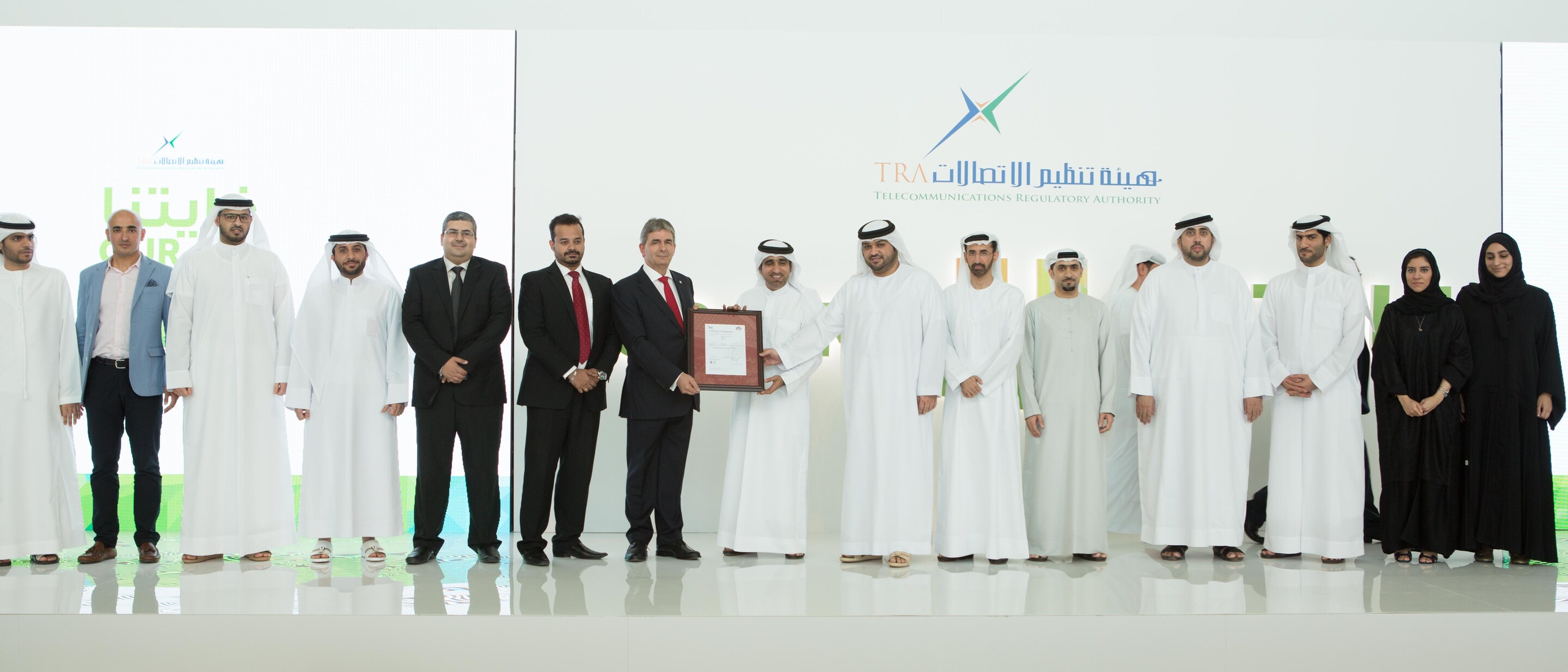 The General Authority for Regulating the Telecommunications Sector (TRA) has certified to ISO/IEC 20000-1 for its IT Service Management System (ITSM). ISO/IEC 20000-1 is the first internationally recognized standard for an IT service management system (ITSM). This acknowledges TRA's high levels of efficiency in IT service provision and their ability to continuously improve the delivery of IT services in accordance with the development of the IT industry and their organization's requirements. The certificate was handed over to the Director General of TRA, H.E. Hamad Obaid Al Mansoori by Theuns Kotze, MD for BSI Middle East & Africa.
The UAE Telecommunications Regulatory Authority (TRA) was established in 2003 to regulate the Information Communications and Telecommunications (ICT) sector in the United Arab Emirates and to ensure sustainability, competitiveness and transparency among the service providers , customers and shareholders. The TRA is an independent body and its duties include ensuring telecom services are available to all provinces of the country, assuring that the licensed operators fully follow established rules and regulations, protecting the interests of subscribers, developing telecom sector and helping to implement the best and most advanced technologies.
Kotze stated at the event that "this great achievement is a strong stepping stone for TRA towards excellence and innovation. ISO/IEC 20000-1 registration demonstrates that TRA has adequate controls and procedures in place to consistently deliver a cost effective, quality IT service. I would like to congratulate the entire project team, senior management and all staff members who were involved in this project."