Emirates Transport Awarded ISO Certification for Information Security Management Systems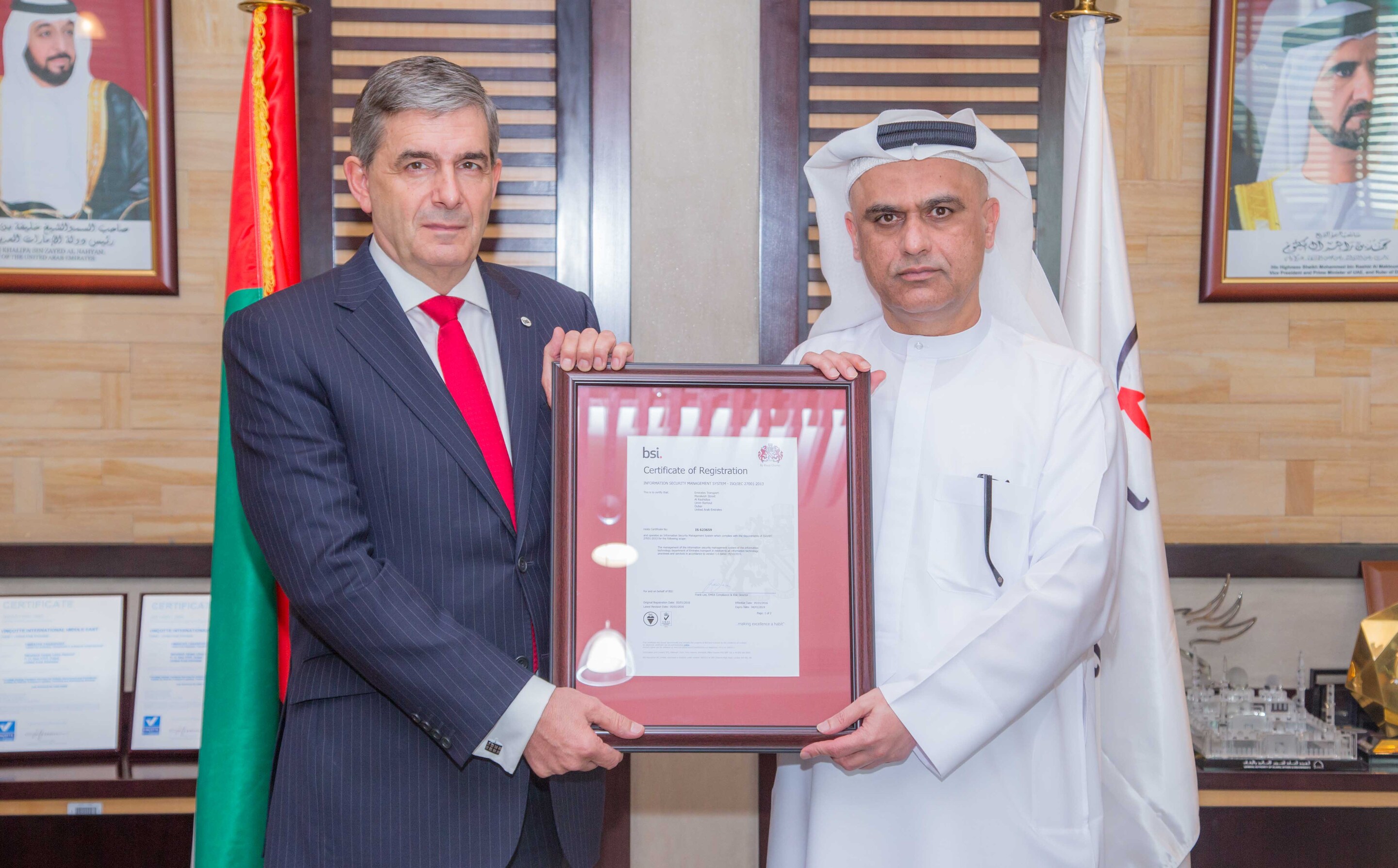 Emirates Transport (ET), the UAE's leading transport provider, has announced that it has achieved certification to the internationally recognized standard, ISO/ IEC 27001:2013, Information Security Management Systems (ISMS).
The certificate was granted by BSI, a Royal Charter Company that certifies Management Systems globally. Founded in 1901, BSI is the world's first National Standards Body.
Mohammed Abdullah Al Jarman, ET general manager, said the achievement of the ISO/ IEC 27001:2013 certification reflects the importance placed by the corporation on following the highest standards in securing all sensitive and critical data.
He said: "The awarding of this ISO is yet another indication of the corporation's determination to apply the best international standards across all our business and administrative practices. As such, the ISO/ IEC 27001:2013 is a vital tool in our efforts to achieve the transformation into smart services, as per the directives of the UAE government."
Theuns Kotze, BSI Regional Managing Director, Middle East and Africa, said: "ISO/IEC 27001:2013 is the most rigorous global security standard for an Information Security Management System. To achieve this certification, an organization must show a continuous, structured commitment towards managing sensitive company and customer information.
"I offer my congratulations to the senior management team on fulfilling the requirements of this distinguished certification. The certification demonstrates that the security of Emirates Transport is in line with a world-class standard and meets the needs of the organization and their customers" Kotze added.