KEO is the 1st BSI Middle East & Africa Client to transition to ISO 9001:2015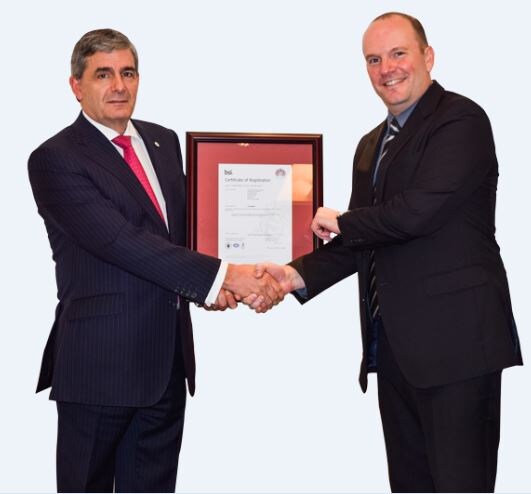 KEO International Consultants are the first BSI client in the Middle East and Africa to be awarded ISO 9001:2015. The certificate was handed over to KEO MD, Mr Glenn Platt by Mr Theuns Kotze, MD for BSI Middle East and Africa. Congratulations to KEP, this is a fantastic achievement.
The new version of ISO 9001 has been referred to as a game changer. It brings a process approach designed to enhance customer satisfaction right into the heart of an organization, complementing business strategy and helping an organization to enhance its performance over time and achieve its aims. This positions ISO 9001 as an indispensable tool for businesses, helping to drive continual improvement and deliver results.
KEO was founded in 1964 and delivers world-class professional design and management services. KEO offers award winning architectural design, progressive infrastructure engineering and high ranked project and construction management known for quality and professionalism. KEO has offices across the Middle East and is registered with all of its government funding agencies and is approved by the world bank.