Does a skills shortage pose a threat to organizations' resilience?
The term 'skills shortage' is often used in the media as a potential threat to not only industries but entire countries. In the UK, it's most often used in relation to the construction and healthcare industries. However, at an organizational level, can a skills shortage really threaten and cause issues to the same extent that traditional threats such as cyber attacks or financial management can?
In short, the answer is yes. A skills shortage poses some real risks to the resilience of an organization. If firms do not have the people with the right skills in place, then their ability to produce their product or service comes under threat. Firms are not used to this threat, as traditionally, in a market economy, they are accustomed to being limited by their capacity to find buyers for their products, not by their capacity to produce those products.
What causes a skills shortage?
To fully understand the threats posed by a skills shortage, it's important to understand how these skills shortages can occur.
There are many different factors that could contribute to this, and this could include:
a general under-investment in skills development
rapid structural change combined with low levels of overall unemployment
a cyclical surge in employment in a part of the economy
particular areas of weakness in the training system
However, the problem facing the UK is more entrenched than that. There's not only a shortage of skills, but a mismatch between the skills people possess and the jobs they currently occupy. To understand the severity of this problem, the Open University calculated that the direct cost of the UK skills shortage is £6.3 billion annually1. They came to this figure by considering recruitment fees, inflated salaries, temporary staff and training for workers hired at a lower level than intended.
This skills shortage is expected to worsen, with the latest government figures suggesting there are over half a million 16-24 year olds unemployed in the UK, suggesting the current skills development system is not working.
What does this mean to an organization?
So what does that mean for individual employers? Well one direct area where companies lose out from this skills shortage is with recruitment. A majority of senior business leaders (70%) find that the recruitment process is taking longer - by one month and 22 days, on average. As a result, nearly 64% report spending more on recruitment, with costs increasing by 49 per cent or £1.23 billion in total (Open University Business Barometer).
Skills issues provide a barrier, reducing their company's to customer needs and stay ahead of the competition. Additionally, many of the shortages occur in IT and tech positions, with an estimated 1 million tech vacancies by 2020 2, meaning that organizations' are struggling to adopt new technologies or to fully utilise existing equipment.
Whilst we consider the UK's productivity gap to be a national issue, the effects can be felt by individual firms- particularly in industries where UK firms are in direct competition with international competitors.
Skills shortages are more prevalent in certain industries and locations
Due to the very nature of a skills shortage being due to a mismatch in education, skills and technological changes, the issue is more severe in certain industries and locations.
If we look at the UK, there are five sectors which can be seen to struggle most with a skills shortage; hospitality, IT, construction, healthcare and leisure.
Of the ten sectors surveyed in the BSI 2018 Organizational Resilience survey3, only Energy and Utilities did not cite a looming skills gap among their top five challenges for the year ahead.
The effect of Brexit
The uncertainty surrounding Brexit is likely to increase skills shortages, particularly in sectors which have a high proportion of workers from the EU. One such sector is construction where 7% of workers are EU27 nationals4. However, if we look regionally, this problem will be even more severe.
In London, 28% of construction workers are EU27 nationals4. This means that in a sector already suffering a severe skills shortage, the problem is just going to be exacerbated depending on the conditions of the United Kingdom's withdrawal from the European Union.
A skills shortage is affected by not only geopolitical issues such as Brexit, but also demographic pressures. An aging workforce that doesn't pass on the skills to the next generation can also cause serious issues. The construction industry is also at risk from this; there was a 13% increase in the number of workers ages 45 years and over between 1991 and 2011. This will also be worsened by Brexit as non-UK nationals are younger (18% aged 45 years and older) compared to UK nationals (47% aged 45 years and older) 4.
Construction is not the only industry that is going to suffer from a skills shortage in the wake of Brexit and we will see organizations in several other industries suffer through periods of inflated wages and inability to recruit. 47.6% of employees in the fruit and vegetable "processing and preserving sector" are from EU countries. 44.4% of employees in the meat processing industry and 37.6% of those processing seafood are EU migrants. In agriculture, just under 35% of workers employed in what the ONS describes as the "growing of nonperennial crops" are EU citizens4. All of these industries are potentially going to lose a significant portion of their workforce and need to come up with a 'Plan B' to solve this.
Increased awareness of the issues
If there is a positive we can take from recent research into skills shortages, it's that there is an increased awareness surrounding the topic. In our 2018 Organizational Resilience Index, business leaders globally ranked 'Access to skills' as the third greatest future threat to their organization3.
Additionally, leaders are aware that currently not enough is being done. Our 2018 index showed a large gap in the perceptions of performance vs importance, suggesting that there is an increased awareness which will hopefully lead to investment being made to address the issue.
In summary
There is a growing skills shortage which is threatening not only organizations but entire industries. Whilst the increasing awareness will help and encourage more organizations to invest in their staff, this will not relieve the problems itself.
Due to geopolitical issues such as Brexit and growing global tensions, these skill shortages could get worse in certain industries and regions. Industries will have to come up with new and creative solutions to solve this.
Please note: the views stated in this blog are those of the author alone and do not represent the position of BSI.
To find out more about the topics raised in this blog, join us at our 2019 Organization Resilience Annual Conference:
Author: Chris Sumner-Smith,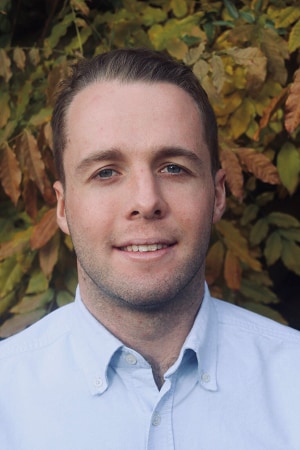 1 Open University Business Barometer Report 2018, available here: http://www.open.ac.uk/business/apprenticeships/blog/business-barometer
2 Tech UK, Diversity in Tech, available here: http://www.techlondonadvocates.org.uk/wp-content/uploads/2016/10/TLA-Diversity-in-Tech-Manifesto_2016.pdf
3 2018 Organizational Resilience Index, available here: https://www.bsigroup.com/en-GB/our-services/Organizational-Resilience/Organizational-Resilience-Index/
4 Various Office for National Statistics reports, available here: https://www.ons.gov.uk/