Practitioners Certificate in Information Assurance Architecture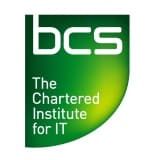 The Practitioners Certificate in Information Assurance Architecture (PCIAA) course prepares the student for a career in security architecture. A Security Architect (SA) is a senior-level enterprise architect role, either within a dedicated security team or as part of a more general Enterprise Architecture (EA) team. It also provides the opportunity for those already within these roles to enhance or refresh their knowledge and in the process gain a qualification, recognised by industry, which demonstrates the level of knowledge gained. This course prepares the student to challenge either the British Computer Society's 'Practitioner Certificate in Information Assurance Architecture' (PCiIAA) exam. It has been designed to cover all learning objectives required of all domains covered in the certification.
Who should attend?
Students who wish to gain the BCS PCiIAA certificate and qualify as a Practitioner, Senior Practitioner or Lead Practitioner in Security Architecture.
System administrators who wish to become security architects
Technical architects looking to move into the field of security architecture
Security professionals wanting to gain an appreciation of the technical and business aspects of their profession, or move into a more senior architecture role
What will I learn?
The programme is broken into six modules:
Module 1: The basics of security architecture
Module 2: Advanced security architecture concepts
Module 3: Information assurance methodologies
Module 4: Innovation and business improvement
Module 5: Security across the lifecycle
Module 6: Preparation for the PCiIAA exam
How will I benefit?
At the end of the course, candidates should be able to:
Describe the business environment and the information risks that apply to the systems.
Describe and apply security design principles.
Identify information risks that arise from potential solution architectures.
Design alternate architectures or countermeasures to mitigate identified information risks.
Ensure that proposed architectures and countermeasures adequately mitigate identified information risks.
Apply 'standard' security techniques and architectures to mitigate security risks.
Develop new architectures that mitigate the risks posed by new technologies and business practices.
Provide consultancy and advice to explain Information Assurance and architectural problems.
Securely configure ICT systems in compliance with their approved security architectures
What's included?
Comprehensive course notes
A certificate of attendance