Medical Devices and Personal Protective Equipment (PPE)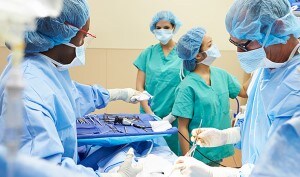 Over the past ten years, we have seen significant changes in the way that PPE has been certified when used by Healthcare professionals.
Before 2010: Medical Devices could not be marked under the PPE Directive
Medical Devices relied on being deemed a 'barrier to infection' in the Medical Devices Directive (MDD) in order to gain a CE Mark. The PPE Directive along with some other directives wasspecifically excluded.
September 2007: 93/42/EEC was amended
One of the significant changes in the amendment was 'Where a device is intended by the manufacturer to be used in accordance with both the provisions on personal protective equipment in Council Directive 89/686/EEC and this Directive, the relevant basic health and safety requirements of Directive 89/686/EEC shall also be fulfilled.'
This change permitted and even required products CE marked as a medical device which also offered the wearer protection also make claims under the PPE Directive, something that was previously prevented from happening.
Since then…
As healthcare manufacturers started to adopt the PPE Directive, the first product types that BSI started to see from a PPE perspective for certification, were ones that leant themselves to existing PPE standards and applications such as surgical and examination gloves.
…and it's grown:
Over time the scope of products has started to expand, for example manufacturers of medical products such as hip replacements started to introduce face protection for orthopaedic surgeons to wear when they were carrying procedures. These types of products wouldn't look out of place in the industrial market, but are sterile and offer the wearer protection against blood splatter and so on.
We have had to 'think out of the box' when looking at these sort of products to ensure the PPE Directive requirements have been met, and we have certified a number of these type of devices in the market place.
When Healthcare professionals are deployed to help in areas where highly infectious diseases are found such as SARS, avian flu and more recently Ebola, the World Health Organisation has turned to PPE product standards when stipulating the minimum level of protection being provided by the PPE being worn. This has also had a twist in that manufacturers who normally supplied into the industrial market supplying products such as disposable respirators as well as face shields into the healthcare arena.
Self-declaration changes
Manufacturers of products like non-sterile examination gloves were generally certified by manufacturers own self-declaration under the MDD, however under the PPE Directive these products are classed as Category 3 PPE, requiring Type Examination as well as some form of on-going surveillance.
Industry Shake-up
PPE standards are changing, with one of the biggest shake ups in over 20 years in PPE Regulation (EU) 2016/425. As with the PPE Directive, under the Regulation it will not change that medical products that are PPE will have to meet both Health and Safety requirements.
The new PPE Regulation is much clearer on what is included in Category III (Complex): and two categories are; 'substances and mixtures which are hazardous to health' and 'harmful biological agents' reinforcing a lot of medical type products into that category. The PPE Directive 89/686/EEC will be repealed on 21 April 2018 and the new PPE Regulation (EU) 2016/425 shall apply from that date replacing it.
Key facts about the new PPE Regulation:
All newly manufactured products after 21 April 2019 must meet the requirements of the new regulation (EU) 2016/425

Products that are both PPE and Medical Devices must meet both sets of requirements

A Declaration of Conformity must be supplied with the user instructions, or they must include a web address where this can be found

Manufacturers/Distributors shall ensure that the PPE is accompanied by the user instructions in a language which can be easily understood by consumers and other end-users, as determined by the Member State concerned (English)

When PPE is made available in packages containing multiple units, the instructions and information should accompany each smallest commercially available unit

The CE marking shall be affixed to the PPE. Where that is not possible on account of the nature of the PPE, it shall be affixed to the packaging and to the documents accompanying the PPE

For category III PPE, the CE marking shall be followed by the identification number of the Notified Body involved, e.g. CE 0086
If you have questions or would like to speak to us about Medical Device or PPE Regulations, our experts are on hand to help. Give us a call on: 0345 0765 606.
Read more about the PPE Regulation >