Active Medical Devices
Active Medical Devices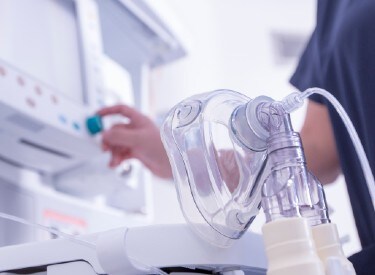 Unrivalled expertise from an Active Medical Devices Notified Body
As a manufacturer of an active medical device, you must ensure that you meet the relevant requirements outlined in the Medical Device Regulation (MDR) (EU) 2017/745 before placing your product onto the EU market.
As an Active Medical Devices Notified Body our technical specialists have extensive experience and can support you through the process of certifying your active medical device.
What is an active medical device?
An active medical device is defined in the MDR as "any device, the operation of which depends on a source of energy other than that generated by the human body for that purpose, or by gravity, and which acts by changing the density of or converting that energy."
Where products require additional expertise, we collaborate with our in-house clinicians and technical teams covering all areas from dental, ophthalmic, orthopaedic and vascular, to active implantable, medicinal substances, devices utilizing animal tissue and sterile devices.
BSI The Netherlands (2797) is a leading Notified Body; we review medical devices to ensure that they conform to the requirements of the European Directives and Regulations. BSI UK (0086) is a UK Approved Body able to provide conformity assessments under the new UKCA scheme. Our active medical devices specialists have a broad range of industry and regulatory experience, including product design and development, manufacturing, testing and regulatory expertise. We are able to offer CE certification services for active medical devices under the MDR. Examples of products we cover include:
Ablation devices
Body-worn sensors
Hearing aids
Heart-lung machines
Infusion pumps
Patient monitors
Ventilators
Radiation therapy
Software devices
Surgical lasers
Surgical robots
Ultrasound devices
X-ray machines
Why choose BSI for your product compliance to the MDR?
Used for a wide range of treatments in various specialized fields, active medical devices represent a significant and profitable segment of the healthcare industry. As a manufacturer of active medical devices, one of your biggest challenges in breaking into – or continuing your success in – this market is navigating the regulatory process efficiently.
Our active medical device specialists are not just experienced in the regulations; they are product experts who understand the specifics of these devices.
BSI Medical Devices is justifiably proud of its status in the industry as a full scope Notified Body, which includes active medical devices. Nowhere is this more apparent than in our level of experience; our specialist Active Medical Devices team has 43 technical experts, 6 clinical specialists supported by a body of internal clinicians, and 10 dedicated support staff.
---