BSI Netherlands Achieves Designation As Medical Device Notified Body
E-news: 13 November 2018
BSI Netherlands Successfully Achieves Designation as a Medical Device Notified Body INTRO CONTENT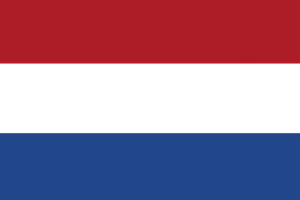 BSI is delighted to formally announce our successful designation under the existing 3 Medical Device Directives (MDD/AIMDD and IVDD) in the Netherlands. These designations represent a significant milestone in our Medical Device Regulatory activity and more than two years of work in achieving this milestone. This firmly anchors BSI's presence as a Medical Devices Notified Body irrespective of the BREXIT outcome.
It is important to note that BSI's strong preference remains to develop the new NL NB in parallel to our successful and growing UK Notified Body. Also, to ensure both NB's progress towards successfully achieving MDR and IVDR designation, working closely with our very supportive competent authorities the MHRA (UK) and VWS(NL).
CONTENT PROMO
What does the NL NB designation mean for clients?
We are aware of some manufacturers desire to migrate certification from the UK to the NL and have an agreed process to do this that is primarily administrative with minimal work for our clients.
It's important to mention that if required or desired by clients, this process is not a reflection of the normal transfer process that is well understood by the industry. In fact, it's primarily an administrative process that does not require any conformity assessment activity and is predicated on a relatively straightforward certificate issue under the new Notified Body. This certificate will fully reference all the relevant history of the previous certification process for the product or product family. This is really a fundamental element of this "migration process", which is very distinct from the normal transfer process, enabling a number of significant advantages as a result of this transparency from a history perspective.
This migration process is outlined in an information pack that can be requested from CECert2NLNB@bsigroup.com. The BSI certificate migration process will be centrally undertaken by a specialist team in parallel to our normal activities. It does not involve a formal conformity assessment process.
Why did BSI apply for designation in the Netherlands?
There are three potential outcomes pertaining to Brexit:
The most likely we believe is still an ongoing mutual recognition agreement enabling the UK to remain part of the European Union regulatory process for medical devices (CE marking)
The second is a transition period until 31 December 2020 in line with the proposal put forward in March and August this year. However, this second option does not make it clear of the validity of current EU certification post December 2020
The third and final outcome would be a consequence of a non-negotiated Brexit on 29 March 2019. Recent government advice relating to this third option suggests potentially that all certifications would be invalid for the other 27 member states from 30 March 2019. However, it all states that the UK would continue to accept EC certificates in the short to medium term.
Whilst we think option one is most likely, BSI has continually planned for all three potential outcomes and is well placed to ensure all our existing clients can maintain uninterrupted market access, irrespective of the outcome.
To ensure market access specifically for either option two or three (see above), we started the process of applying for full scope Notified Body status in the Netherlands under both existing and forthcoming regulations in September 2016. Current status:
RVA accreditation for manufacturing facility certification (ISO 13485) completed April 2018
Medical Device Directive designation (MDD, AIMDD, and IVDD) received in November 2018
This means we can start to issue certificates under the Dutch designation. Please note there is a requirement for a new Notified Body number (see labelling information below).
Will clients need to relabel their products due to a new NB number?
Clients do not need to make major packaging or labelling changes that would normally be associated with a transfer from one Notified Body to another. We have agreed the full transparency will allow a longer, more protracted period in which to make changes labelling and/or packaging. This is most likely to be triggered by an application under the MDR/IVDR or a major change to the product (again this triggers an MDR application under the new regulation).
So, although we are changing the Notified Body number, we intend to keep all original CE certificate numbers to aid traceability.
---