When it matters most, trust the BSI Kitemark™
When it matters most, trust the BSI Kitemark™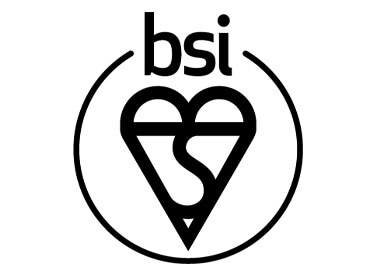 When it matters most, trust the BSI Kitemark™
If you're looking to make an informed decision on the products or services you buy and want peace of mind, look for the BSI Kitemark.
Manufacturers and service suppliers come to us at BSI because they want us to prove their products and services are fit for purpose and gain independent third-party approval. We check, test and inspect products and services and the environments in which these are produced, to make sure they meet the recognized industry standards. It's only once this continual level of quality and reliability has been demonstrated, that we award the BSI Kitemark.
The first quality mark to be established in the UK since 1903, the BSI Kitemark is your proof that vital safety and performance requirements have been met on an incredibly wide range of products and services. From safety helmets to financial products, when safety, quality or integrity matter most, look for a BSI Kitemark.