Good Distribution Practices
Good Distribution Practices
Good Distribution Practices (GDP) for Pharmaceutical Industry
Good Distribution Practices (GDP) for Pharmaceutical Industry


Good Distribution Practices for Pharmaceutical Industry
Good distribution practices ensure maintaining product safety and quality during distribution across the supply chain and this practice is of significant importance for the pharmaceutical industry. Good Distribution Practices (GDP) Compliance report for Pharmaceutical Industry demonstrates Quality commitment & sound practices in the entire pharmaceutical distribution supply chain.
Managing quality of medicines during distribution is a challenging operation. The challenges of the pharmaceutical products supply chain is and due to its specified shelf life and storage conditions. The various dosage forms (eg tablets, syrups, injectables etc.) are to be transported and stored at different environmental conditions hence all medicines cannot be handled with a general rule. viz the requirement of handling tablets, syrups and injectables shall widely vary.
Cold chain product range of medicines are stored at temperature between 2 to 8 O C. For cold chain products, therefore the degree of carefulness shall be more due to the fear of product failures during quality control testing by customers. The GDP guidelines are intended to be applicable to all persons and outlets involved in any aspect of the storage and distribution of pharmaceutical products from the premises of the manufacturer of the product to the person dispensing or providing pharmaceutical products directly to a patient or his or her agent.
Why good distribution practices is important for pharmaceutical industry?
This scheme ensures that consistent quality management systems are in place throughout your entire supply chain, from the early delivery of raw materials to the manufacturing plants, to the final shipment of finished drugs to the end user. Good Distribution Practices (GDP) is a quality system for warehouse and distribution centres dedicated for medicines. Internationally accepted pharmaceutical GDP regulations stipulate that distributors of pharmaceutical products must align their operations with the standards.
The Indian Government has issued a consolidated paper through Central Drugs Standards Control Organization (CDSCO) on good distribution practices (GDP) for pharmaceutical products to ensure the quality and identity of pharmaceutical products during all aspects of the distribution process like procurement, purchasing, storage, distribution, transportation, documentation and record-keeping practices.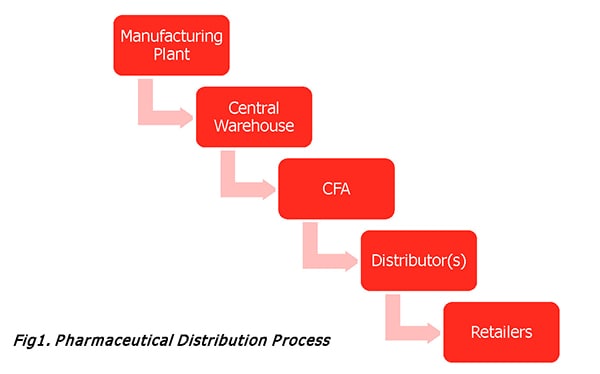 What can we do?
An independent assessment of compliance against international GDP requirements is the most effective way to establish that your quality management system aligns with GDP compliance.
Why choose BSI?
We pioneered standards more than 100 years ago and today we're the market leader. We help over 80,000 organizations ranging from top global brands to small ambitious businesses in 172 countries worldwide to gain an edge over their competition. As one of the few organizations that understands standards from start to end, we don't only assess how well you're meeting them, we create new standards from scratch and train teams globally to use them and perform better. Our knowledge can transform your organization.
---