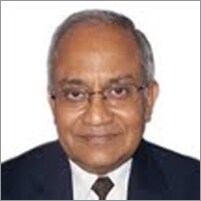 Specialist subjects
Background experience
M. K. Chandrasekharan is a CISA, specializing in training, implementation and audits of Information Security Management Systems, IT Service Management Systems & Business Continuity Management Systems. He is well versed in ISO 27001, ISO 20000 & ISO 22301 training and audits.
Career experience
Chandrasekharan has a rich experience of having worked in the Public & Private Sectors in India and abroad, in industries such as Fertilizers & Chemicals, Pharmaceuticals, Consumer Electronics, e-Commerce & IT.
Qualifications and professional membership
Chandrasekharan's educational background covers Masters in Operations Research, Numerical Analysis & Computer Science. He is a member of ISACA, US.