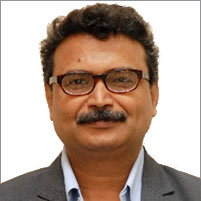 Specialist subjects
Background experience
Chandrashekhar aka Shekhar has a working experience of nearly 26 years in the manufacturing and Information Technology. A lead auditor in QEHS, he has worked with several manufacturing OEMs in the capacity of a Quality Head in various fields like QMS/EMS/OHSAS & TS 16949000. He is also a qualified LA in ISO 27000 and a qualified Service Manager V2 and has also worked with leading IT companies again as a Head Quality in areas of CMMI, ISO 9000, ITIL, ISO 20000 and ISO 27001. Working in BSI since June 2015, Chandrashekhar has a good auditing, implementing and training experience on all the above models.
Career experience
He has worked for a variety of manufacturing and IT companies as well as for certification, training and education institute.
Qualifications and professional membership
Shekhar's educational background covers BE in Metallurgy, IRCA Lead Auditor for ISO 9000, ISO 14000, OHSAS 18001, ISO 27001, Service Manager-V2 (ITIL). He is also a Lead tutor for ISO 9001.